William S. Cogan, 77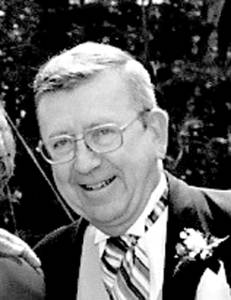 CASCO — William S. Cogan, 77, passed away peacefully with family nearby on July 27, 2012, at Bridgton Hospital following a lengthy battle with lung disease.
Bill was born in Portland on April 16, 1935, the eldest son of John and Peg Cogan. He grew up on Walnut Street in South Portland and was the valedictorian of his class when he graduated from South Portland High School in 1953. He attended Weslyan University, where he earned a degree in Mathematics. Following his graduation in 1957, he went to work for NASA (before it was NASA) in Virginia and was part of a team working on what became the Project Mercury space program.
He left NASA in 1959 to pursue a career in teaching. He taught in Stoughton and Rockland before he went to Brockton, Mass., where he spent 30 years teaching at Brockton High School.
Bill married Dorothy Ferrick on Nov. 11, 1961, and they bought a home in Easton, Mass., where together they raised three children. He and Dot also purchased property on a beautiful pond in Casco, where they spent weekends and vacations enjoying the peace and beauty of the lake.
Bill retired from teaching in 1992. He and Dot sold their house in Easton and retired to Casco, a place that Bill felt was the most nearly perfect place on earth. He was a devoted husband and father, who enjoyed cars, sports, crossword puzzles and reading, but found the most joy in spending time with his wife, children and grandchildren.
He is survived by Dorothy, his wife of 51 years; his brothers John and James; his three children, Mary of Hanson, Mass., Lisa of Durham and Joseph of Salisbury, Mass.; three grandchildren and three step-grandchildren; and five nieces and nephews.
Arrangements are being provided by Hall Funeral Home in Casco. A private memorial service will be held at a later date. Online condolences for the family can be expressed at www.hallfuneralhomeinc.com
In lieu of flowers, please send donations to: The American Lung Association.
Please follow and like us: