Floyd E. Smith, 79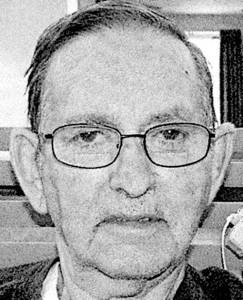 SOUTH PARIS — Floyd E. Smith, 79, of Minot, passed away at the Maine Veterans' Home on Sept. 13, 2012.
He was born on May 2, 1933, the son of Warren and Lucille Pendleton Smith.
Floyd attended Westbrook schools, after which he served his country proudly in the U.S. Navy. He served during the Korean War.
He was married Sept. 25, 1954, to Gloria Smith. Floyd was a 36-year employee of S. D. Warren Paper Co.
He is survived by his beloved, Gloria; daughters, Melanie and Deborah of Minot; son, Mark of Berwick; foster daughters, Bonnie of Lewiston and Connie of Waterford; sisters, Beverly Segar of Gorham and Patricia Dyer of Westbrook; 17 grandchildren; seven great-grandchildren; and several nieces and nephews.
Floyd was predeceased by his parents; five siblings; son, Timothy; adopted daughter, Melissa; and a foster son, John.
Condolences may be expressed at FuneralAlternatives.net
There will be a memorial service on Friday, Sept. 21, at 10:30 a.m., at the Auburn Church of the Nazarene, Summer Street. Burial will be private at the Friends Churchyard, Windham.
In lieu of flowers, donations in Floyd's memory may be made to the Greater Androscoggin Humane Society, 55 Strawberry Ave, Lewiston, ME 04240.
Arrangements by Funeral Alternatives, Lewiston.
Please follow and like us: