Bryant Berry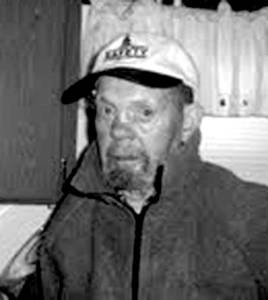 AUBURN — Bryant Berry, 80, of Casco, passed away on Friday, June 22, 2012 after a sudden illness.
He was born in Casco on July 7, 1931, a son of Everett and Lucy (Edwards) Berry. During his life, Bryant was an employee of Hancock Lumber in Casco for more than 30 years. He was an avid hunter and fisherman. He also loved gardening and spending time with his family and friends.
He is survived by his daughter, Lucy Jackson of Casco; stepsons, Brian Osier of Casco and Donnie Osier, now living in New York; and six grandchildren.
Online condolences may be expressed to the family at www.oxfordhillsfuneralservices.com.
Bryant did not want a traditional funeral so a celebration of life will be held at his home on Meadow Road in Casco on Saturday, July 7, from 1 to 3 p.m. with a graveside service to follow at Green Grove Cemetery in Casco.
In lieu of flowers, please send donations in Bryant's memory to the Hospice House, 236 Stetson Road, Auburn, ME 04210.
Arrangements under the care of Oxford Hills and Weston Funeral Services, 1037 Main Street, Oxford.
Please follow and like us: