Peter C. Mead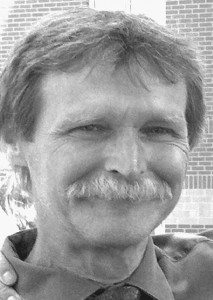 Peter Coleman Mead died peacefully Sunday, Aug. 12, 2012 with his wife lovingly at his side while at the Hospice House in Auburn, Maine. He was 60 years old. Peter had been diagnosed four months earlier with a rare and aggressive form of cancer. He spent the last five days of his life at the Hospice House. Peter accepted his terminal diagnosis with an open heart and a willingness to continue his personal growth in his remaining time.
Peter was born Dec. 15, 1951 in Levittown, N.Y. and grew up in Fall River, Mass. He is the son of Joan Marshall Mead and Arthur Mead. He graduated from Cardinal Spellman High School in Mass., completed a postgraduate year at Bridgton Academy in Bridgton before attending Boston College for two years as an elementary school math teacher major. Peter moved to the Mt. Washington Valley area in 1970 and made his home in Brownfield for the past 20 years.
Peter was an avid reader, who possessed incredible amounts of energy. As a self-reflective person, he was invested in his personal and spiritual growth. His fashion statements included wearing Hawaiian shirts and colorful ties. Peter enjoyed shopping at thrift stores and yard sales, his favorite number was three, and he earned the nickname "Wimpy" for his love of hamburgers. He strongly believed that good nutrition and organic food were important components to health and well-being for individuals and the planet. He and his family were working shareholders of Community Supported Agricultural for many years.  Peter was a talented natural athlete and was inducted into the Bridgton Academy Hall of Fame as a member of his undefeated football team. He was also an original member of the Mt. Washington Valley Hogs Mud Football Team and was often featured in their posters with many layers of mud on his mustache. He spent many days and nights at his children's sport games, drama events, and school activities. He never missed a fall parent teacher meeting in the entire 15 years he had children attending Fryeburg Academy.
Peter's greatest pride and source of joy came from raising a family of nine children with his wife, and watching each child as they grew in life. Peter felt his children served as teachers for him. Always an incredibly hard worker, he spent the majority of his working career laying concrete floors. Over the years, he worked with David Nagle, H.R. Hoyt Construction, and Scott Doyle. During the winter months, Peter worked in the rental department of Shawnee Peak for the past eight years, where he enthusiastically enjoyed outfitting the children. Peter had an affinity for those with disabilities and challenges and had spent time working with brain-injured adults at Lakeview NeuroRehabilitation Center in N.H. and students at Kennett Jr. High School in Conway, N.H.
Peter is predeceased by his parents, as well as by his children, Katelyn Tahirih Dagan and Aaron Wright-Mead. He leaves behind his wife, Leah Mason of Brownfield, and his children and their families: Leana and Marc Katz with grandchildren Madeline Mae and Lucy Louise of McLean, Va.; M. Douglas Dagan of New Haven, Conn.; Brendan and Jennifer Dagan of Quincy, Mass.; Katy Wright-Mead and Ryan Gielen of New York, N.Y.; Amy Wright-Mead of Taos, N. Mex.; Justin Peter Mead of Medford, Mass., and Sarah Joan Mead of Portland. Also his siblings: Pam Stowell and spouse Chan of Northfield, Vt.; Arthur Mead of Newport, R.I.; and Dr. Susan Haley and spouse Dana of Silver Lake, N.H. Furthermore, he leaves a large family of Mason in-laws, a great many nieces and nephews on both sides of the family, and the family dog, Sabrina.
Peter was well loved and valued by his family, who will enormously miss his wonderful smile, humility, and integrity. A community service to celebrate and honor his 60 years of life will be held at the community room of St. Elizabeth Ann Seton Church in Fryeburg, Maine on Saturday, Sept. 1, 2012 at 4 p.m.
Donations in Peter's honor may be made directly to his family to help with the financial hardship of the past four months or to the Taoist Tai Chi Society in Bridgton, Maine or to the Hospice House in Auburn, Maine.
Please follow and like us: