William W. Rinebold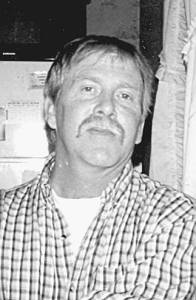 Fryeburg — William "Bill" Watkins Rinebold, 56, of Lovell, died Thursday, July 5, 2012 at the Fryeburg Health Care Center after a battle with cancer. He was born in Pittsburgh, Pennsylvania on April 4, 1956, the son of Lewis and Priscilla Watkins Rinebold. He grew up and was educated in Decatur, Illinois. He worked for Norfolk & Southern Railroad in Illinois, and for hotels there and in North Conway, N.H.
He loved his home and his dogs and fooling around with equipment. He enjoyed poker night and nature photography. He was a loyal friend and a good neighbor. Nephew Cody said, "he was the best uncle." He prevailed bravely over accidents and alcoholism. He survived damn near everything.
He is survived by sisters, Pinky of Bethel, Lisa (Jerry Sutkus) of Conway, N.H., Cindy DesMarais (Stephen) of Ctr. Conway, N.H., and John (Rhonda) of Irving, Texas; nephews, Cody Floyd of Ctr. Conway, N.H., John, Jr. of Colorado, and Erik of Texas; and a niece, Ashley DesMarais of Mass.
He was predeceased by his parents; and beloved dogs, Britanny, Zip and Bucky. Online condolences may be shared with his family at www.chandlerfunerals.com
There will be no services at this time. Arrangements are under the direction of Chandler Funeral Homes & Cremation Service, Greenleaf Chapel, 37 Vernon St., Bethel, Maine.
Please follow and like us: