Steven F. Searcy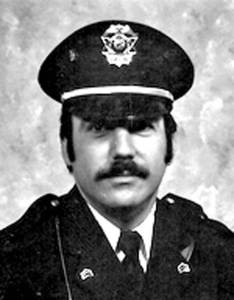 HIRAM — Steven F. Searcy, 64, of Hiram, passed away on Friday, Aug. 3, 2012, at his home.
He was born in Altavista, Va., the son of Leo and Katherine (Slusher) Searcy. Steven was raised and educated in Virginia, where he also served in the Coast Guard.
After moving to Maine, Steven worked in law enforcement as a policeman for the Scarborough Police Department and the Cumberland County Sheriff's Office. Steven was currently employed by the Maine Turnpike Authority and for the Oxford County Sheriff's Department. Steven also had a great love for fishing.
Steven was predeceased by his father Leo; and brother Danny.
Steven is survived by his mother, Katherine of Virginia; his wife of 30 years, Debbie Steed Searcy of Hiram; brothers, Everett and Stewart Searcy; sisters, Beverly Searcy Doss and Sue Searcy Vaughn, all of Virginia; and two daughters.
A graveside service was held on Tuesday, Aug. 7, at 11 a.m., in Brooklawn Memorial Park, Portland. To express online condolences please visit www.blaisandhayfuneralhome.com
In lieu of flowers, donations may be made to: The Steven Searcy Memorial Scholarship Fund, care of Key Bank, 627 Main St., Fryeburg, ME 04037.
Please follow and like us: