Mary F. Rolfe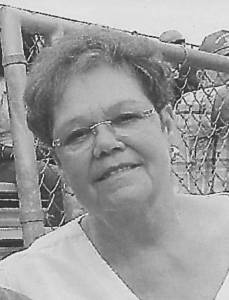 NORWAY — Mary F. Rolfe, 68, of Albany Township, went to be with her Lord on Monday, May 28, 2012.
She was born in Muskogee, Oklahoma on June 9, 1943, the daughter of James, Sr. and Nettie (Langford) Day.
She married Harold (Hank) Rolfe on August 5, 1989
She worked in customer services and for many years was a bookkeeper and housewife.
Mary was a very giving and caring person and always placed others ahead of herself. She loved her dogs, Mikki and Lacy, taking care of her yard and her pool. She enjoyed spending time with her family, cooking large meals, camping and going to yard sales.
She is survived by her husband, Hank of Albany; children, Jennifer Bassett, Laurie Herndo, Jackie Morin, Danny Rolfe and Lorrie Hatstat; 12 grandchildren; one great-grandchild; siblings, James Day Jr., Betty Bachman, Georgia Stevens, Chris McCormack, and Nancy Hill.
She is predeceased by son, Christopher James, and her parents, James and Nettie Day.
Family and friends are invited to attend visiting hours on Friday, June 1st from 6 to 8 p.m. at Oxford Hills and Weston Funeral Services, 1037 Main St., Rte. 26, Oxford. Funeral services will be held on Saturday, June 2 at 1 p.m. at the North Waterford Congregational Church. Interment will follow at the Woodlawn Cemetery on the Five Kezars Road in North Waterford, followed by a reception at the North Waterford Church. In lieu of flowers, donations may be made in Mary's memory to Stoneham Rescue, P.O. Box 42, East Stoneham, ME 04231.
Please follow and like us: