Marie Roast, 71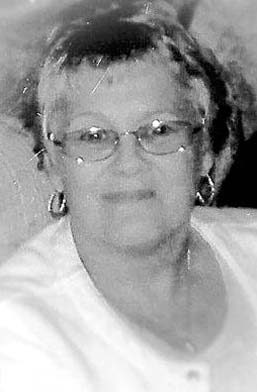 PORTLAND — Marie Roast, 71, of Raymond, passed away comfortably and at peace on Saturday, Jan. 12, 2019, at Mercy Hospital in Portland.
She grew up in Portland and attended Portland schools. She married Melvin "Mel" Roast of Portland in Oct. 1979, giving birth to their daughter, Elyshia in 1980. They enjoyed their lives together in Portland and Raymond. Marie truly loved life, especially laughing. She found humor in most things, which got her through difficult times in her life. To emphasize her positive outlook, days before succumbing to cancer, she said, "I can't wait to see what's on the other side. I think what I find will be funny! Make my obituary short, most of them are long and boring."
She is survived by her three children, Elyshia Trefry, Kelly Thistle and John Thistle; a sister, Joanne Bryant; brother, Rudy Perry; many grandchildren and great-grandchildren; and close friends. Marie was a truly amazing mother, wife and most of all woman, who is loved and missed dearly. Marie quotes, "Play hard and don't work too hard," "Love animals," "Keep your sense of humor," "Don't take things too seriously," "Enjoy people, even if they don't enjoy you, and "Lastly, be happy."
In lieu of flowers, donations may be made to: The Animal Refuge League of Greater Portland, PO Box 336, Westbrook, ME 04098.
Please follow and like us: