Lucille Waite, 87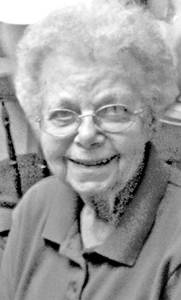 WESTBROOK — Lucille Waite, 87, of Westbrook, passed away on Wednesday, Nov. 13, 2013, at the Maine Medical Center.
Lucille was born on Dec. 3, 1925, the daughter of Oden Sr. and Rubie (Patridge) Naylor. She was raised, educated and resided in Westbrook.
After school, Lucille worked at McLellans and Sears & Roebuck. She was also a volunteer as a plane spotter during the war.
Lucille is survived by her two sons, Daniel Waite of Westbrook and Peter Waite of Casco; as well as seven grandchildren; and four great-grandchildren.
Funeral services were held on Friday, Nov. 15, at 1 p.m., at the Prides Corner Congregational Church. Interment followed at the Highland Cemetery in West Poland. To express online condolences please go to www.blaisandhayfuneralhome.com
Please follow and like us: