Kenneth P. Flanders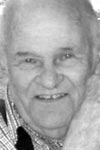 KEEWAYDIN LAKE — Kenneth P. Flanders, 78, of 256 Paris Hill Road, died Monday, July 11, at Keewaydin Lake, after a battle with emphysema.
He was born in Lewiston, July 7, 1933, the son of Joseph and Blanche Bernier Flanders. He received his elementary education in Auburn and Stoneham. After graduating from Norway High School, he served in the Air Force. In 1954, he married the former Eleanor Mason of Bethel.
He worked as a mechanic all his life, first at Twin Town Chevrolet, later at Harold Motors then White's Marina until 1975, when he left and opened his own shop, Flanders Repair on Paris Hill Road. He retired in 1994.
He sponsored a local softball team for many years. His hobbies were hunting, fishing, camping with his family and stock car racing.
Besides his wife, he is survived by two daughters, Wendy Flanders, of South Paris and Debra Olmstead, of North Norway; one son, Joseph, of Mechanic Falls; a brother, Charles of Stoneham; seven grandchildren; six great-grandchildren, with one on the way; and several nieces and nephews.
He was predeceased by his parents; sister, Pat Hamlin; and brother, Lee.
A graveside service will be held at 2 p.m. on Friday, July 15, at Hillside Cemetery in Stoneham.
Please follow and like us: