Jerry E. Flowers, 70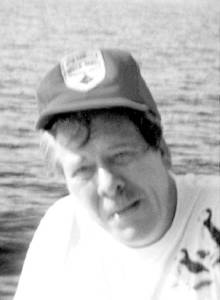 CASCO — Jerry E. Flowers, 70, of Casco died peacefully on Thursday, Sept. 6, 2012 at his home after a long battle with cancer.
Born in Portland, he was the eldest of two sons of the late Hubert G. and Reta M. (Sellick) Flowers. His brother, John, passed away in 1993.
Jerry grew up in South Portland and graduated from South Portland High School as a member of the Class of 1959.
He enlisted in the U.S. Marines, serving a four-year tour of duty. Upon returning to Maine, he attended and graduated from the Maine State Police Academy. Jerry was proud of his 20-year service and was a dedicated and respected trooper. He retired from the Maine State Police in 1984 as a corporal at which time he moved to Florida, where he continued his law enforcement career as a parole officer for the state of Florida. Jerry permanently returned to Maine in 1990 and completed his parents' beloved camp for year-round living.
A passionate boater and fisherman, he spent endless hours on Sebago Lake and cherished his cabin cruiser Pegasus. Jerry also loved hunting, gardening and piping hot Maine seafood. He was an animal lover, doting on his dogs.
Jerry is survived by his three children, Stephanie Black of York, Melissa Taylor of South Berwick and Scott Flowers of Kittery; his former wife, Linda Flowers of Cape Neddick; five grandchildren; and his significant other, Madeline, of Casco.
Services will be private.
Arrangements are under the care of Advantage Funeral & Cremation Services, 981 Forest Avenue, Portland. Please visit www.advantageportland.com to sign Jerry's guestbook or request additional information.
In lieu of flowers, please consider a donation in his memory to: VNA Hospice, 50 Foden Road, South Portland, ME 04106.
Please follow and like us: