Ila Y. Green, 70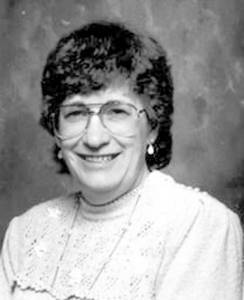 AUBURN — Ila Y. Green, 70, of Poland, died Friday, Aug. 31, 2012 surrounded by her children and grandchildren at The Androscoggin Hospice House.
She was born in Bangor, Oct. 31, 1941, the daughter of the late Rodney and Dorothy (Sevey) Young. She graduated from Dexter High School, Class of 1959, and received her bachelor's degree in education from the University of Maine at Orono in 1963. She attended graduate school in the 1980s and received her master's degree in education counseling from the University of Southern Maine, where she graduated summa cum laude.
Over her 30-plus years in education, Ila taught at several schools, including New Sharon, Sullivan, Poland and Mechanic Falls, with the majority of her tenure at Minot Consolidated School. She finished her career as a guidance counselor at Tripp Middle School.
In her retirement, she continued her mission of lifelong learning by attending and teaching at Senior College in Auburn.
She was a proud and active member of Poland Community Church, UCC for 40 years. She was a member of Eastern Star, DAR, Poland Busy Bees and many support groups and clubs.
Ila believed in giving of herself to others in a variety of ways, including volunteering for numerous church and civic groups, local nursing homes and donating to charitable organizations. Most recently, she was a volunteer at Androscoggin Hospice House.
She is survived by her son, Greg Burns of Windham; her two daughters, Laurie Flynn of Raymond and Heather Bingelis of Sabattus; six grandchildren; and many other treasured friends.
She was predeceased by a granddaughter; and her two brothers, Blaine and Dale.
You are invited to offer condolences and pay tribute to Ila's life by visiting her guest book at www.thefortingrouplewiston.com
There will be no visitation. A memorial service will was held on Saturday at Poland Community Church.
In lieu of flowers, donations may be made in Ila's memory to The Androscoggin Hospice House, 15 Strawberry Ave., Lewiston, ME 04240.
Arrangements by The Fortin Group Funeral Home, Cremation & Monument Services, 70 Horton Street, Lewiston.
Please follow and like us: