Gary W. Warren Sr.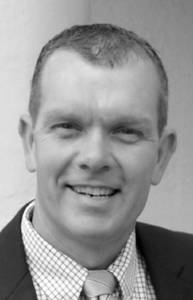 Gary W. Warren Sr. of Doylestown, Penn., age 54, passed away May 29, 2012 at Hurley Medical Center, Flint, Michigan.
Gary was born in Bridgton on May 8, 1958, the son of the late Merton and Carolyn (Stone) Warren. He married Lisa J. Allen on June 4, 1983 in North Conway, N.H. Gary was the Vice President of Engineering at Johnson and Johnson. He enjoyed golfing, running, music and 'RVing.' Gary especially enjoyed spending time with his family and friends.
Gary is survived by his wife, Lisa; children, Tiffany Brevik and Gary Warren Jr.; siblings, Liz Norman, Marcia Gilkey and Bruce Warren; and several nieces and nephews.
In lieu of flowers, memorial contributions may be made to the Penn State Dance Marathon.
Please share your thoughts with the family at www.allenfuneralhomeinc.com
Please follow and like us: