Edward W. Holt Jr., 69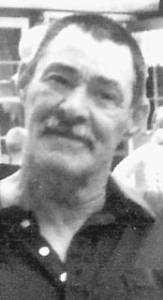 FRYEBURG — Edward William "Billy" Holt Jr., 69, of Fryeburg, passed away peacefully in his sleep at home, Saturday, Sept. 22, 2012.
He was born in Fryeburg, a son of Edward William Holt Sr. and Lilla Day Holt and was educated in Fryeburg and Milo schools. Billy was a lifelong resident of Fryeburg and was an active member of the Church of New Jerusalem in Fryeburg, where he served as usher for many years. He also served on the board of directors for the Fish and Game Association. Billy enjoyed hunting and fishing and also worked tirelessly to do things for other people. He was employed for many years for Northland Shoe Shop in Fryeburg.
He is survived by his wife Gail. They were married on July 6, 1985 and were together for 27 years. He is survived by a daughter Barbara and her husband Sonny of Norway; a son Edward III and his wife Roxanne of Conway, N.H.; a daughter Bonnie and her husband Kevin of Center Conway, N.H.; a stepson Alan and his wife Suzi Wilson Jr. of Pittsfield; a stepdaughter Tammy Wilson of Norway, Maine; 12 grandchildren and seven great-grandchildren. He is also survived by a brother James "Jimmy" Holt of Fryeburg; three aunts, Elsie Day and Ruby Hatch, both of Fryeburg and Ann Duggan of West Forks. He was predeceased by father Edward Sr., mother Lilla and his first wife Katheran.
A memorial service will be held at 2:00 p.m., Sunday, Oct. 14, 2012, at the Church of New Jerusalem on Oxford Street, Fryeburg. He was much loved and will be greatly missed by his family, church family, and friends. Arrangements are made with Wood Funeral Home, Fryeburg. Online condolences may be expressed to the family at www.woodfuneralhome.org
Please follow and like us: