Donald B. Hill, 69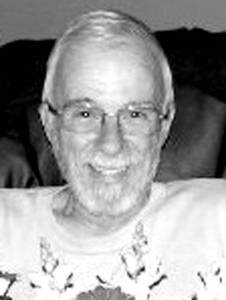 HARRISON — Donald B. Hill, 69, of Harrison died Tuesday, Oct. 29, 2013 at the Togus VA Hospital in Augusta after a long illness.
He was born in Providence, R.I. on Dec. 12, 1943, the son of Arthur Hill and Alice (Pratt) Hill.
Donald joined the United States Navy after high school and served during the Vietnam era as a jet aircraft servicer (jet mechanic). After serving his tour of duty, he worked in the Boston area for many years before settling down in Harrison in 1982. Don worked as a drywall installer in Harrison then went to work at Dielectric in Raymond, retiring in 2005.
Donald had a passion for flowers and spent many hours in his gardens. His flower arrangements brightened many faces. He was delighted to bring his arrangements down to the bank in town every week.
He was a life member of the American Legion Post 155 in Naples. Don also set up at the Naples and Bridgton farmers' markets.
Donald was predeceased by his parents; and a brother, Ronald Hill.
He is survived by his brother, David Hill of Massachusetts; his sister, Sandy Hill of Florida; several nephews, nieces and cousins.
A celebration of Donald's life will be held on Sunday, Nov. 17 at 2 p.m. at 930 Maple Ridge Road, Harrison.
Although Donald loved flowers, in lieu of flowers, donations may be made in his name to your favorite charity.
Please follow and like us: