Arthur D. Stein Jr.
Arthur D. Stein, Jr., a former owner of the Bridgton Highlands Golf Club, died peacefully at an assisted living facility in Fairhope, Ala., on Aug. 4, 2012. He was 99.
Mr. Stein was born on June 14, 1913 in Waterbury, Conn., but from early on, he and his family and his in-laws spent many years at the family camp in Ingall's Grove on Highland Lake in Bridgton. In 1954, he and his brother-in-law, Dr. Warren D. Platt, bought the golf club.
The entire family worked at the club, with "Art" as the pro, his wife, Janet Platt, managing food and beverages, her parents working in the kitchen, and the three children helping out with everything from caddying and raking sand traps to mowing fairways.
Mr. Stein and his wife divorced in 1966.
Their children attended Bridgton schools.
During the winters, Mr. Stein taught history and coached sports at Bridgton Academy.
Mr. Stein and Dr. Platt sold the golf club in 1957, but their descendants continue to summer in Ingall's Grove, at the northeast reach of the lake.
Mr. Stein is survived by a longtime companion, Dottie Martin of Fairhope, Ala.; a daughter, Susan Timperley of Foley, Ala. and Bridgton; two sons, David of Loudon, Tenn. and Jeffrey of Washington, D.C.; three grandchildren and seven great-grandchildren.
A private memorial service will be held at the family camp later this summer. In lieu of flowers, please send donations to the Lakes Environmental Association Fund, 230 Main Street, Bridgton, ME 04009.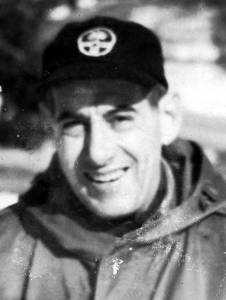 Please follow and like us: