Anita B. Hilligoss, 86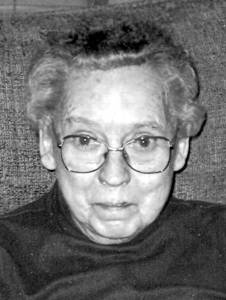 NORWAY — Anita B. Hilligoss, 86, of Norway, died Thursday, Oct. 31, 2013 at the Norway Center for Health and Rehabilitation.
She was born in Livermore on Aug. 26, 1927, the daughter of Chester and Nina Goding McDaniel. Anita graduated from Livermore Falls High School in the Class of 1944, and married Maurice E. Hilligoss on Dec. 21, 1946, in Shelbyville, Ind.
She had been employed at Ashton's Drug Store, Hannaford Bros. and the Hungry Hollow Store. She enjoyed sewing.
Anita is survived by her children, Nora Barker of Stoneham, Brenda Bailey of Norway, Tim Hilligoss of West Paris and Sheila Fickett of Minnesota; several grandchildren, great-grandchildren and great-great-grandchildren; and two sisters, Beverly Capen and Christine Timberlake, both of Livermore. She was predeceased by a son, Cyrus; and brothers, Norwood, Shirley, George, Blaine and Bruce.
Online condolences may be shared with her family at www.oxfordhillsfuneralservices.com
Graveside services were held on Tuesday, Nov. 5, at Waters Hill Cemetery in Livermore.
In lieu of flowers, donations may be made in her memory to the Alzheimer's Association of Maine, or Norway Center for Health and Rehabilitation, 29 Marion Ave., Norway, ME 04268.
Arrangements are under the care of Oxford Hills Funeral Services, 1037 Main Street, Oxford.
Please follow and like us: