Alwyn Waite
WESTBROOK — Alwyn Waite, 90, of Westbrook, passed away on Wednesday, Aug. 8, 2012.
He was born in Beverly, Mass., the son of Robert and Florence (Chew) Waite. He graduated from Beverly High School and Northeastern University.
Alwyn joined the Navy and served during WWII in the Pacific as part of an aircraft carrier group, where he was trained as one of the first radar technicians. Alwyn moved to Prides Corner in 1957, where he began a long career at S.D. Warren as an electrical engineer.
He was a member of the Prides Corner Congregational Church, the Westbrook Senior Citizens, the Westbrook Historical Society, and also served on the Westbrook School Board for many years.
He enjoyed hunting, fishing with his Irish water spaniel, sailing and outings with his family and friends.
Alwyn was predeceased by his sister, Marion Abbot.
He is survived by his wife Lucille; sons, Peter Waite of Casco and Daniel Waite of Westbrook; his sister Arline Rayner of Chatham, Mass.; seven grandchildren and several great-grandchildren.
A funeral service was held on Monday, Aug. 13, at the Prides Corner Congregational Church. Interment with military honors followed at Highland Cemetery in West Poland. Online condolences may be expressed at www.blaisandhayfuneralhome.com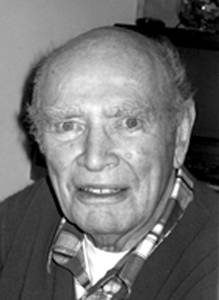 Please follow and like us: