Robert G. Roy, 58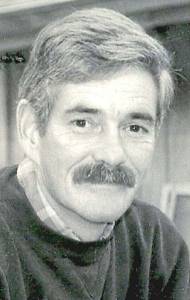 CASCO  — Robert "Bob" G. Roy died on Aug. 31, 2012, from cancer at Bridgton Hospital, surrounded by family and friends. Bob was born on Dec. 6, 1953, the son of Albert L. and Rita M. (Bobony) Roy. He grew up in Westbrook and attended schools there, and was an altar boy at St. Mary's Church.
Bob's strong work ethic started when he was very young, doing various jobs with a diversity of skills, and continued on with Frank's Truck Kaps for over 35 years. His business partner, Joe Mains, was his best friend for over 18 years as well, and his wife, Paula, and their children, Taylor and Trevor, were considered family. Family came first with Bob. He was a loyal friend, always ready to lend a helping hand. He had no enemies. Bob's personality was outgoing with love to all. His integrity was pure and honest. His heart was compassionate, and he held a special place for all animals. He had many pets throughout his life and leaves behind his cat, Trouble. Bob's sense of humor was uniquely his own and he kept that until his final day.
Bob's hobbies were hunting, fishing, boating, snowmobiling, motorcycling, and golfing. He was an artist with wood and his craftsmanship. One of his favorite hobbies was basket weaving. He was an avid reader and was very knowledgeable about Native American culture. He will be remembered for his spiritual generosity, and missed by family and many friends.
Bob was predeceased by his parents, and older brother, Albert E. Roy. He is survived by his caring wife, Pauline Lufkin; his loving sister, Therese and her husband, Cal Lewis of Limington; nephew, Dohn Fowler of Jacksonville, Fla.; great-nieces, Madison and Bella Fowler of Jacksonville, Fla.; nephew, John Mazziotti and companion, Leanne  McCarthy  of Limington and great nephews, Cameron Mazziotti and soon-to-be Braden Mazziotti of Limington; a niece, Christina Roy of  Cornish; and many family friends.
A special thank you to Bridgton Hospital and staff for providing exceptional medical and loving care.
A celebration of life will be held at Hall Funeral Home, Quaker Ridge Road, Casco on Sept. 23, 2012 at 1 p.m.
In lieu of flowers, please send a donation to St. Joseph's Indian School, Chamberlain, SD 57326, www.stjo.org/society
Please follow and like us: