Woman assaulted in Sebago
By Lisa Williams Ackley
Staff Writer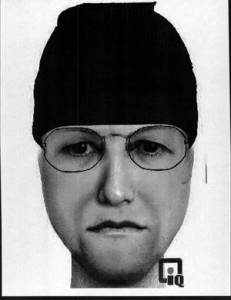 SEBAGO — Police are seeking the public's help in finding the man who allegedly sexually assaulted, beat up and robbed a 41-year-old woman and left her injured on the side of the road here early Saturday morning, after her car became stuck on ice on a back road.
Cumberland County Sheriff's deputies are seeking the subject who assaulted the woman after her vehicle became stuck on an icy hill. The alleged victim told police that a man in a full-size dark gray or dark colored GMC pickup truck stopped and said he would help her, around 12:30 a.m. on Jan. 21. After she exited her vehicle thinking he was a Good Samaritan, the woman said the suspect assaulted her, punched her in the face and raped her. He then robbed her and left her there.
The attacker's truck had New Hampshire license plates and a Ski-Doo sticker on the right lower corner of the back window and was towing two snowmobiles — one red and one yellow, police said.
The suspect is described as being six feet tall, weighing approximately 170 pounds and wearing a dark hooded jacket, a beanie style cap and gold framed glasses.
"Once the assisting motorist had the woman out of her vehicle he violently attacked her and sexually attacked her," said Chief Deputy Naldo Gagnon. "After repeatedly assaulting the woman, the male stole money from her vehicle and fled the area leaving the woman injured on the side of the road. Beating a woman out in the wilderness and taking advantage of her is just horrific."
The victim managed to drive herself a short distance to her home and then called police. The woman went to the hospital, at the urging of police, where she was treated and released.
DNA evidence from the attacker was obtained that investigators have forwarded to the Maine State Police Crime Laboratory in Augusta and it will be entered into a nationwide database, according to Gagnon.
Chief Deputy Gagnon said the composite rendering (picture) of the alleged suspect released by his department is "a 'similar' likeness, however is not an absolute."
Seven years ago, a still unsolved case of sexual assault was reported by a another woman from Sebago who had been outside on her deck when a man came out of nearby woods and assaulted and raped her.
Anyone with information about Saturday's assault is asked to call Detective Sergeant Jim Estabrook at 774-1444, ext. 2108, or the Cumberland County Sheriff's Office tip line at 774-1444, ext. 2208, or go to www.cumberlandso.org
Please follow and like us: