Mission completed! Lakers win school's first lacrosse title in impressive fashion
By Wayne E. Rivet
Staff Writer
PORTLAND — Lauren Jakobs seemed nearly unstoppable on lacrosse's biggest stage last Friday at Fitzpatrick Stadium, scoring a career-high seven goals, but unselfish play propelled Lake Region to its first state championship.
"When we all work together and share the ball, we are unstoppable," the LR senior said. "Our offense works so well together since we have been playing together for so long. We know how everyone is going to move and cut. Lindsey (Keenan) and I, especially, have some sort of telepathy that allows us to predict where the other will be to receive the ball."
Precision passing and an arsenal of deadly shooters on the offensive side turned a close battle (8-6 at the half) into a Lake Region rout as Coach David Keenan's gang rolled to a 19-9 victory over second-seed St. Dom's of Auburn (11-4) to claim the Class C State championship.
"Multiple weapons, that's been our strength. We have several talented players that are unselfish, really care about each other, and never get down, even when we aren't playing well," Coach Keenan said. "They don't get mad at each other, they have each other's back."
While the Saints relied heavily on senior Caroline Gastonguay (three goals and an assist) and junior Avery Lutrzykowski (four goals) for scoring, the Lakers unloaded shots from every direction and had six different players find the back of the net.
The Lakers were like a finely-tuned orchestra. Jakobs and Keenan were the conductors on the offensive end, directing traffic, zipping passes through tight spaces to set up teammates for quality shot chances, and recognizing when the Saints' defense opened up ever so slightly, giving them a crack to make a spin move or quick burst, resulting in pinpoint, bullets past SD goalie Simone Long.
"Lindsey and Lauren are phenomenal. Lindsey has been the quarterback of the offense, controlling things at the line. Lauren is an amazing defender and, on offense, is equally incredible. She controls things up top. Both have the skills to either score or create scoring chances for their teammates, which we saw today," Coach Keenan said. "When you move the ball the way these girls can, there isn't much a defense can do. Lindsey and Lauren know the game so well — having played since fifth grade and also on summer teams — they know when to pass, when to make a move and when to shoot."
Jakobs attributes her feel for the game to lots of game experience and strong coaching.
"I think I do a good job of seeing the field and knowing when to cut, pass, drive or possibly make a play on defense. My lacrosse IQ is higher than others, and the reason is because I play almost year-round," she said. "Throughout the season, I tried to improve in different areas, especially the draw/face off. My coaches really have helped me improve all aspects of my game this season, and the past four years."
Slow starts had plagued the Lakers in their two opening playoff wins against NYA and Freeport.
Not Friday. Jakobs scored two minutes into the state final when a soft roller barely skidded into the right corner of the cage. While the Saints' speed up front concerned Coach Keenan, the Lakers showed they too could jet down the field. Freshman Shauna Hancock scooped up a loose ball, fired a strike to Jakobs, who in turn flicked a pass to Melissa Bonenfant, who ripped a liner from the left side to put the Lakers up 2-1.
If the Saints' defensive plan was to key on Keenan and Jakobs, the Lakers proved they certainly are multi-dimensional. Bonenfant made a nifty pass over the SD net to fellow senior Rachel Shanks, who made a hard cut across the goal crease, received the pass and quickly pulled the trigger for a score.
"Rachel was our leading goal scorer this year," Coach Keenan said. "We have so many tremendous athletes on this team. Melissa Bonenfant was tremendous. Aisley (Sturk) and Paige (Davis) at midfield, phenomenal. You can keep going down the line, great, talented kids."
A willingness to share the ball and shots comes naturally to this group of Lakers, Lindsey Keenan said.
"In practice, we work on everyone touching the ball. Not one player stands out more than the others. You see Melissa scoring, then Paige, everyone can score. When you see other teams score, they just run back to the center line. When we score, we congratulate that player. We all value assists more than goals. That's special, and I think that's what makes us great," she said. "We celebrate others' successes more than our own — that's every single girl on this team. That's why winning here today is even more special. We did it together."
Up 5-3 with 8:01 left in the half, the Lakers hit their stride by scoring three goals in four minutes. Despite having trouble controlling draws (the Saints held an 11-3 advantage in the first half), the Laker defense — lead by Hailey Parsons, Olivia Deschenes, Shayla Dunn and Paige Davis — formed a tight bubble around goalkeeper Maddie Nelson, knocking down passes or prying the ball free from Saint defenders.
When the Saints managed to get shots off, Nelson was up to the challenge.
"Maddie made six, seven, eight saves in a row. She saved us early on. It could have been a whole different ball game if she hadn't made those saves, one-on-one with some great shooters," Coach Keenan said.
LR splits time between the post with senior Maddie Nelson opening games and junior Emily Lake coming on as the closer.
SD Coach Leslie Klenk felt the LR netminders were difference-makers.
"Their goalies, both of them, they had an outstanding game for them. We shot a lot of shots, and they saved a lot, so I think they should be commended for a big part of their win," Klenk said.
Coach Keenan loves what each girl brings to the net.
"This is why they split the game. They're both great, so how do you pick? They're both very different, and it can really mess up offenses. One comes out. The other stays back and plays it tight. Different, but they both have great results," he said. "And, they get along great. Not a second of back-stabbing. They genuinely support each other. That's rare."
"It's really cool because between Maddie and I, it isn't a competition. We work well together. We both want to win," junior Emily Lake said. "We talk a lot. She'll tell me what they're doing, if they are making lots of cuts or this person shoots this way or this person stays behind the goal. It is really good to watch the first half and see that, and then get her point of view — it really helps."
While working the net is obviously stressful, both embrace the challenge.
"I enjoy the intensity. The fact it comes down to us. If we make the save, it's like a heroic moment. But, we do it for the team," Nelson said. "Why be a goalie? Because we're crazy, in a good way. You have to have a lot of heart and a lot of self-confidence to be a goalie because you are always putting your body on the line. I can count the number of saves by the number of bruises on my arms and legs."
Lake started to play goalie in fourth grade, and stuck with it.
"At first, it was a necessity because we needed a goalie. So, I decided to try it. Then, it became actually enjoyable. Some people think it's crazy because you have rubber balls being whipped at you at 90 mph," she said. "The adrenaline is really cool. There are shots that you aren't supposed to make the save, but when you do, it's really exciting."
Nelson felt once the Lakers' defense got a feel for how the Saints hoped to attack, the group made a few adjustments and they "locked it down."
Until the final minute of the half.
In a span of 50.3 seconds, the Saints put a little doubt into the Lakers' heads by scoring three times to make it 8-6 at intermission.
"Just lost my focus," Nelson said.
Coach Keenan, who is often soft-spoken, unloaded on his club.
"They were putting in more of an effort than we were. They outhustled us. They are very talented, and that's how they can score — rapid-fire. We knew that," he said.
Two big concerns were the Saints' dominance in winning draws and scooping up loose balls.
"Ground balls are like rebounds in basketball. If you don't win the ground balls, you usually don't win the game," Coach Keenan added. "Controlling draws is about effort. The ball hits the ground, they were there first. It was just about who wanted it the most. In the first half, they (St. Dom's) did. The second half, we clearly did, and that was the difference."
Jakobs said the coach's halftime message was heard loud and clear.
"I think our team did a great job coming into the game confident. Our passing and shooting were great to begin with, and our defense was playing great as well," she said. "Faceoffs are all about effort, and we just weren't putting in as much effort as St. Dom's. It took coach yelling at us (which he does not do often) for us to want that ball more than them. We were obviously upset when they scored those three quick goals. It showed us that even though we were ahead, they could come back easily. I think it got us riled up and angry, and we were able to transform that emotion into aggression!"
LR cranked up their aggressiveness, scoring 11 times in the second half to reach 19 goals for the third straight playoff game.
Meanwhile, the Saints' offense was quieted, as LR turned in a complete game.
"The seniors have been around long enough to know that if they put in the effort, they could win the game. They came out in the second half and gave full effort. I am so proud of them," Coach Keenan said. "Being on top is crucial for us because we like to play a slow, deliberate game. We are very patient. You can't be patient if you are losing."
The Saints closed the gap to 9-7 with 20:34 left in regulation, but that would be as close as they would get. Unlike the previous meeting — a double overtime thriller with the Lakers emerging victorious — this time LR left no doubts.
Winning a majority of the draws, LR widened the gap on goals by Jakobs, Shanks and Bonenfant in a 76-second span.
The "future" surfaced as speedy freshman Mackenzie Siebert made several strong rushes nearly the length of the field, and crafty Shauna Hancock recorded a "lefty" goal.
"She (Mackenzie) is going to be something special. Just a freshman, she is very talented. Along with Shauna Hancock, who has amazing quickness and so much poise for a freshman, and Bella Russo, another freshman who is out there on draws in a state game, the talent these players have and others bodes well for our program in the years to come," Coach Keenan said.
The mix of seasoned veterans and promising rookies blended extremely well for the Lakers.
"The way we look at it, we don't see it as you're a freshman. We are all the same. We are Lakers. We take those risks, passing to younger players, believing they can make plays — and they did. In the end, we all played as one," Lindsey Keenan said.
For Jakobs and six other Lakers, they experienced the heartbreak of falling just short of the ultimate prize — a state title — when they lost in the Class B state basketball finals this past winter.
The loss, however, proved valuable in helping players reach their dream.
"That experience definitely helped because I know that the other basketball girls and I wanted to win this time around. Getting to the state championship is not a common occurrence, so we wanted to leave everything out on the field," Jakobs said.
As the final seconds ticked off the game clock, Lindsey Keenan controlled the ball and then sprinted toward midfield as the buzzer sounded to celebrate with her teammates.
"They (St. Dom's) were an amazing team and we knew they could come back at any time. Once we were up six or seven, I knew it was our game. Our offense and defense work so well together. I knew we wouldn't let it slip," Keenan said. "We have all been working together since fourth or fifth grade. We've grown up with this same group of girls. For us seniors, we knew this was our last time. We wanted to end this with a bang. Definitely, the most amazing thing I've experienced in my life.
We have the stick skills and that kind of makes up for the fact that we're not the speediest team in the conference. What we have is great team chemistry and stick skills."
It also meant the world to Lindsey Keenan to share a title with her dad, Coach Keenan, who launched the program eight years ago, developed it and captured the ultimate prize Friday.
"It's been so special. He started this team. I wanted to win this for him. All these girls are like his daughters, too. We all wanted to do it for ourselves and the community but, most importantly, we wanted to win the state title for him. He definitely deserves it," she said.
Fellow senior Aisley Sturk echoed that thought.
"This is pretty amazing, especially after everything we have been through together, we definitely deserve this. We've been working for this forever," she said. "Our coaches are crazy, amazing. It's ridiculous how amazing they are.
Everyone contributed today, that's how it usually is. It's hard to shut down everyone.
Our communication today was really great. It's been an amazing run. I can't even explain how much I love my teammates."
Seeing LR players share tight hugs, smiles and tears after winning the school's first lacrosse title explained it all.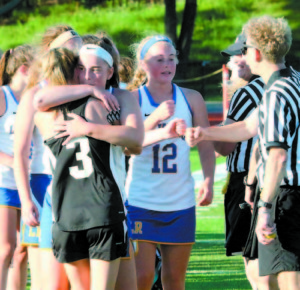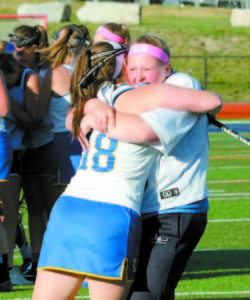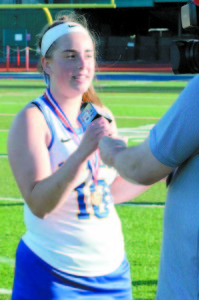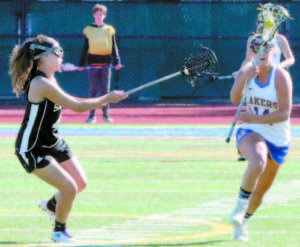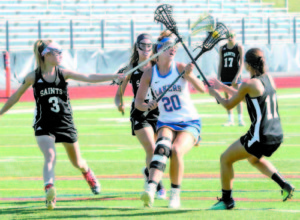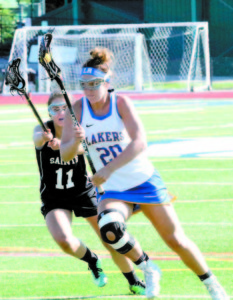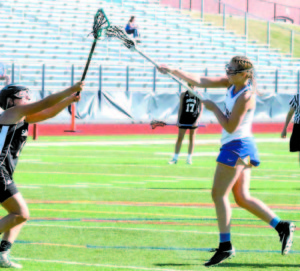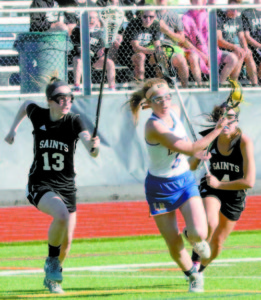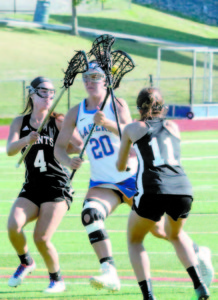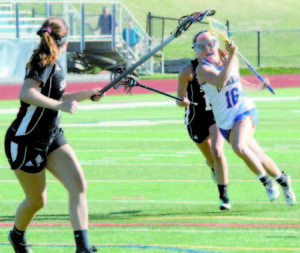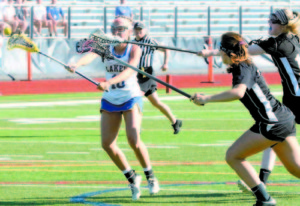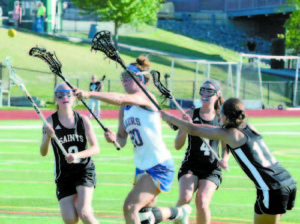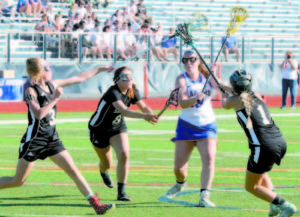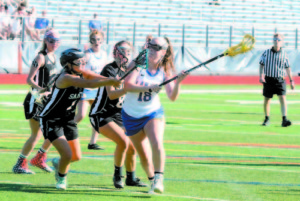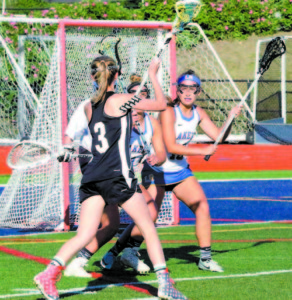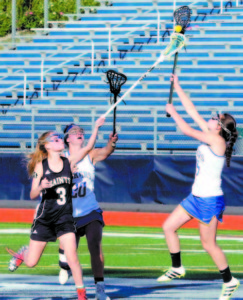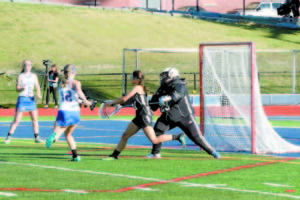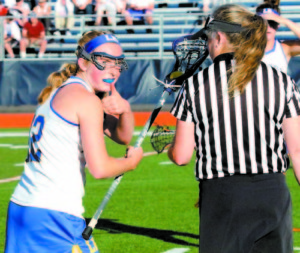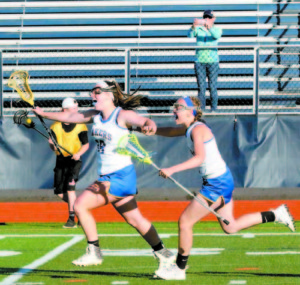 Please follow and like us: