Hoop Tourney Preview: Lakers vs Yarmouth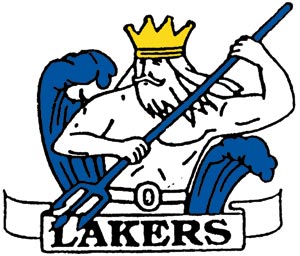 #3 LAKE REGION (14-4) vs. #6 YARMOUTH (9-9)
Class B South Quarterfinal
Tuesday, Feb. 16, 10:30 a.m.
Portland Expo
Previous meetings
• GM 2, 12/8/15, LR 39-29
LR: Kristen Huntress, 16 points
YAR: Alison Clark, 7 points
• GM 17, 2/2/16, LR 42-36
LR: Melody Millett, 14 points
YAR: Alison Clark, 12 points
Lakers
Points For: 866, 48.1 ppg
Points Against: 662, 36.8 ppg
Longest win streak: 8
Road record: 7-2
Last 5 games: 4-1
Last game: The even quarters were the Lakers' best periods in the season finale against Freeport. LR had runs of 15-8 and 21-11 to pull away from the Falcons 62-48 at Freeport.
Again, the Lakers had their focus down at the foul line, out scoring Freeport 27 to 6. Spencer True sank 10 foul shots on the way to a 19-point night, while Kristen Huntress converted on 7 en route to 22 points. Melody Millett continued her late season offensive surge with 11 points, 7 from the charity stripe. Chandler True added 7, Lauren Jakobs 2 and Aisley Sturk 1.
Yarmouth
Points For: 701, 38.9 ppg
Points Against: 642, 35.7 ppg
Longest win streak: 3
Road record: 3-6
Last 5 games: 2-3
Last game: Beat Wells 41-36 as Alison Clark scored 14 points and hauled down 7 rebounds, and Cory Langenbach added 10 points.
Coach's Corner
The News posed the following questions to Lake Region Head Coach Paul True:
A couple of keys to playoff success?
Coach True: Stay out of foul trouble, rebound, take care of the basketball and shoot the ball well. We can't continue to give up second chance opportunities, particularly in close, competitive playoff games we are going to run into. We'll switch things up a little bit defensively (against Yarmouth's junior forward Alison Clark), who is very athletic and has improved a ton. She is definitely a key to that ball club.
Two areas your team has improved the most?
Coach True: I feel a lot more confident for our ability to shoot free throws. I think toward the end of the season there has been a significant increase in our free throw percentage. And, our ability to bounce back from adversity. Early on, when things didn't go our way it really brought our team down. Toward the end of the season, I thought we did a much better job just moving on to the next play and trying to keep everybody's spirits up.
What are you most proud of regarding your team?
Coach True: Our ability to believe in each other and focus on a common goal and not listen to the people around us, telling us that this was going to be a rebuilding year. At the end of the year, after the Freeport game, I told the kids that if someone told me at the beginning of the year that we would have 14 wins, I wouldn't have believed it. That's a credit to them. They've made me a believer 110 percent, and I think the sky is the limit with a group of kids who love each other and are truly happy about others' successes. It's not about any one individual with these kids.
What are the challenges of playing a team for the third time? You know them, they know you.
Coach True: I am not a big believer that it's hard to beat a team three times. There is plenty of evidence of that happening. Both teams are going to be very familiar with each other. I'm fully expecting her (Yarmouth coach Chris Strong) to tweak some things on defense so the key is to be prepared as possible and compete. We know Yarmouth is a very good team, so playing them in the past takes away any doubt how competitive they are going to be. It takes some time to create a belief with your team if they are not used to winning. The more games that they have been able to win, the better they have become because now they aren't doubting their abilities. They are very athletic and well coached. It's a good ball club.
Class B South Bracket
Quarterfinals
At Portland Expo, Tuesday, Feb. 16
#3 Lake Region (14-4) vs. #6 Yarmouth (9-9), 10:30 a.m.
#2 Gray-NG (14-4) vs. #7 Freeport (9-9), noon
#4 Lincoln Academy (16-2) vs. #5 Wells (8-10), 2:30 p.m.
#1 Mountain Valley (17-1) vs. #8 Poland (7-11) or #9 Oak Hill (8-10), 4 p.m.
Semifinals
At Cross Insurance Arena, Portland
Thursday, Feb. 18
GNG-Freeport winner vs. LR-Yarmouth winner, 2 p.m.
MV-Poland-Oak Hill winner vs. Lincoln-Wells winner, 3:30 p.m.
Finals
At Cross Insurance Arena, Portland
Saturday, Feb. 20, 2 p.m.
State Championship
At Cross Insurance Arena, Bangor, 7 p.m.
Please follow and like us: