Eastman continues to rule Lovell Old Home Days 5k
LOVELL — Some things, seemingly, never change.
With local residents and visitors lining Main Street, the town of Lovell once again provided a great venue for the 14th Annual Old Home Days 5K.
As in the previous six years, Silas Eastman was well in front as he cruised past the Charlotte Hobbs Memorial Library at the 1 ¼-mile mark. The former Fryeburg Academy star runner finished with an overall time of 16 minutes, 59 seconds and for the seventh consecutive year, was the top racer.
A changing of the guard, however, took place in the competition for the top female runner. Terry Ballou, winner of multiple Lovell 5Ks, came in second behind Leslie O'Dell of Albany, N.H. Running the race for the first time, Leslie finished fourth overall with a time of 19:42.
Hats off to all of the White Mountain Milers' Ladies, who were well represented in the overall Top 10.
"We look forward to more Milers making the trip to Lovell next year," Race Director Stan Tupaj said.
Each winner received a distinctive glass ornament from Conway glassblower, Nathan Macomber.
In addition to attracting fast runners, the Old Home Days 5K provides an opportunity for runners to enjoy their very first race. Kudos to Rebecca Davidson of Lovell, who crossed the finish line. It would be great to see her husband Scott run with her next year!
How impressive was Enzi Moore of East Conway, N.H., who ran her first race ever at 10 years old!
And, the Galligan family from Fryeburg was well represented.
David Mead, returned to his Lovell roots from Tuscan, Arizona to finish 12th overall.
At 80, Karl Dietsch of Fort Wayne, Indiana was the oldest finisher.
Race proceeds are evenly split between the Lovell Recreation Department and the Old Home Days Parade.
The event would not be possible without the generous support of sponsors: Norway Savings Bank, Buyer's Guide to Real Estate, Muddy Moose Restaurant, Fieldstone Landscaping, Bennett Transportation, Bliss & Associates, Harvest Gold Gallery, Michael Friedman, Esq., Ela Sheet Metal, JB Storage, Chet Rogers, Thurston Home Builders, Lovell Hardware, North Conway Dental Associates, Rosie's Lovell Village Store, Bob the Screenprinter, Walker Electrical Services and Kezar Realty.
Poland Spring, Rosie's and the Center Lovell Market all contributed to the post-race refreshments. The Appalachian Mountain Club, Stow Corner Store, Lake Kezar Country Club, Kezar Lake Marina, and Pirate's Cove all provided wonderful prizes for the random awards.
A big thank you goes to the Oxford County Sheriff's Office, the Lovell Volunteer Fire Department, the Fryeburg Rescue Service, Fryeburg Academy Track Coach Kevin McDonald and the team of Rondi Stearns and Sue Hamlin at the registration table.
"A special acknowledgment must be extended to the Lovell Old Home Days Committee for the outstanding job done in putting together not only a first-rate parade, but a great show at the Athletic Field," Tupaj added.
How They Finished
Silas Eastman, 23, Chatham, NH, 16:59
Brendan Donohoe, 44, Portland, 18:52
Arno Bommer, 58, Houston, TX, 19:20
Leslie O'Dell, 42, Albany, NH, 19:42
Aidan Black, 22, Sweden, 19:55

Terry Ballou, 50, Center Conway, NH, 20:19

Kim Proulx, 41, Conway, NH, 20:56
Suzanna Laughland, 44, Silver Lake, NH, 20:59
Bryce Thurston, 48, Lovell, 21:05
Peter Bacchucchi, 25, Chatham, NH, 21:52
Dylan Bast, 13, Lovell, 21:54
David Mead, 27, Tucson, AR, 21:57
Alex Myers, 39, Lovell, 22:19
Michelle Henley, 47, Lovell, 22:22
Leo Scheidl, 49, 22:30
Jeremy Archer, 42, Billings, MT, 22:45
Charlie Tillett, 61, Wayland, MA, 22:58
Olaf Aprans, 36, Gloucester, MA, 23:00
Mary Warner, 41, Milton, MA, 23:22
Ken Quinn, 52, Bridgton, 23:38
Cliff Strange, 28, Lovell, 24:04
Caleb Hughes, 30, 24:07
Amelia Bommer, 12, Houston, TX, 24:17
Kim Sheffield, 63, Groton, MA, 24:36
Molly Sebo, 47, Roslindale, MA, 24:40
Jason Wood, 42, Brownfield, 24:47
William Buick, 61, Chatham, CT, 25:08
Elizabeth Aprans, 36, Gloucester, MA, 25:25
Jason Candelora, 35, 25:34
Bob Bechek, 59, Lovell, 25:39
Jeff Stearns, 52, Whitinsville, MA, 25:50
Pamela Moulton, 56, 25:51
Stephen Jacobs, 61, Greene, MA, 25:59
Owen Galligan, 13, Fryeburg, 26:10
Carter Stern, 14, Lovell, 26:19
Alyssa Bommer, 15, Houston, TX, 26:32
Sheryl Galligan, 46, Fryeburg, 26:41
Joshua Schofield, 18, Brewster, MA, 27:07
Carlin Galligan, 10, Fryeburg, 27:47
Erin Hughes, 27, Windham, MA, 27:57
Alexandra Warner, 9, Milton, MA, 28:18
Sally Morris, 58, Lovell, 28:39
Thomas Ziegler, 13, New Canaan, CT, 28:48
Bob Wentworth, 62, 29:05
Grace Murley, 13, Natick, MA, 29:10
Wayne Hadlock, 74, Lovell, 29:17
Janet Guidi, 64, Harrison, 29:30
Liam Sebo, 10, Roslindale, MA, 29:55
Enzi Moore, 10, East Conway, NH, 29:56
Karen Harter, 50, Cornish, 30:07
Charlie Sebo, 9, Roslindale, MA, 30:11
John Huffman, 71, Waterford, 30:13
Patty Whitcomb, 56, Cape Elizabeth, 30:24
TJ Whitcomb, 60, Cape Elizabeth, 30:25
Ian Ramey, 44, Arlington, MA, 30:27
Emily Ramey, 42, Arlington, MA, 31:16
Chance Iacozili, 10, Fryeburg, 31:22
Sandra Iacozili, 41, Fryeburg, 31:24
Kathleen Griggs, 54, 31:33
Alexis Comrack, 46, Washington, DC, 31:35
Chester Warner, 7, Milton, MA, 31:37
Matt Warner, 40, Milton, MA, 31:39
Robert Lowe, 72, Glastonbury, CT, 32:08
Karlyn Lowe, 55, Glastonbury, CT, 32:09
Clark Zirolli, 59, Glastonbury, CT, 32:11
Lisa Candelora, 27, Lovell, 32:15
Megan Ziegler, 14, New Canaan, CT, 32:44
Shawna Silke, 15, Bridgton, 32:54
Savannah Silke, 17, Bridgton, 33:31
Linda Candelora, 59, Lovell, 33:57
Dilen Drew, 10, Lovell, 34:05
Crystal Drew, 39, Lovell, 34:06
Jack Murley, 11, Natick, MA, 35:22
Jane Hadlock, 67, Lovell, 35:33
Jason Ziegler, 45, New Canaan, CT, 35:54
Heather Ziegler, 45, New Canaan, CT, 36:02
Tina Murley, 46, Natick, MA, 36:17
78, Sarah Strange, 29, Lovell, 36:44
Jessica Cronin, 42, Lovell, 37:11
Tyler Bast, 11, Lovell, 37:32
Todd Smith, 69, Kennebunkport, 37:51
Colby Candelora, 6, Lovell, 38:29
Lori Candelora, 34, Lovell, 38:31
Libby Corcoran, 43, Medfield, MA, 39:55
Karl Dietsch, 80, Fort Wayne, IN, 40:16
Harvey Cronin, 9, Lovell, 42:28
Cameron Corcoran, 11 Medfield, MA, 42:28
Jodi Craig, 35, Lewiston, 43:42
Rebecca Davidson, 38, Lovell, 43:42
Carl Iacozili, 42, Fryeburg, 46:52
Cody Iacozili, 3, Fryeburg, 46:52
Amy Bast, 41, Lovell, 48:12
Kate Bast, 8, Lovell, 48:20
Age Category Winners
Ages 1-19:
M-Dylan Bast, 13, 21:54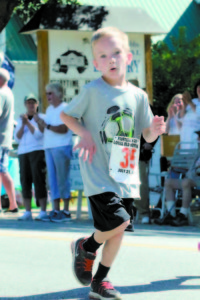 F- Amelia Bommer, 12, 24:17
Ages 20-29:
M-Silas Eastman, 23, 16:59
F- Erin Hughes, 27, 27:57
Ages 30-39
M- Alex Myers, 39, 22:19
F- Elizabeth Aprans, 36, 25:25
Ages 40-49
M- Brendan Donohoe, 44, 18:52
F- Leslie O'Dell, 42, 19:42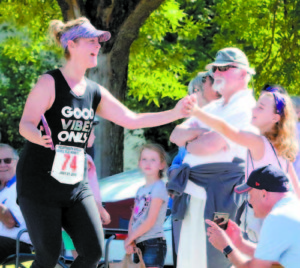 Ages 50-59
M- Arno Bommer, 58, 19:20
F- Terry Ballou, 50, 20:19
Ages 60-69
M- Charlie Tillett, 61, 22:58
F- Janet Guidi, 64, 29:30
Ages 70-99
M- Wayne Hadlock, 74, 29:17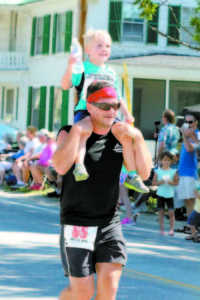 Please follow and like us: