Ask the Experts: Community questions about opioid issues answered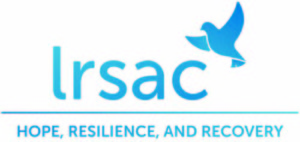 At a recent community forum sponsored by Lake Region Adult Education and Lakes Region Substance Abuse Coalition, there were far more questions than time allowed our panel of experts to answer.
We collected all the questions and asked various members of the Lakes Region Substance Abuse Coalition with expertise in the fields of medicine, treatment, recovery, mental health, prevention and public policy, to provide answers.
We've organized these questions and answers around three topic areas: 1.) Definitions, dependency, risks, etc.; 2.) Prevention and intervention; 3.) Treatment and recovery.
In this article, we'll share answers to eight questions from the definitions, dependency, risk, etc. topic area. Future articles will address questions and answers from the other two topic areas. A copy of the complete Q & A document is available upon request — send via e-mail to lrsacoalition@gmail.com
Q: What are opioids?
A: Opioids are a class of drugs that include the illegal drug heroin as well as powerful pain relievers available legally by prescription, such as oxycodone (OxyContin), hydrocodone (Vicodin), codeine, morphine, fentanyl, and many others. They are drugs that act on the nervous system to relieve pain. Continued use and abuse can lead to physical dependence and withdrawal symptoms.
Q: What is an opioid dependence disorder?
A: A problematic pattern of opioid use leading to clinically significant impairment or distress, as manifested by certain diagnostic criteria — it may be mild, moderate or severe. It's when use of any opioid drug causes neurons in the brain to rewire the neuro-network system, which can be reflected in craving, tolerance, physical dependence and withdrawal symptoms. A person becomes "dependent" on opioid/heroin and needs more of it to change how they "feel," to deal with pain (physical, emotional, spiritual), shame, and other disquieting feelings. It's often called a "disease of feelings."
Q: If opioid misuse causes brain "rewiring," can the brain reboot to "original wiring" upon detox?
A: Human brains are neuro-plastic, and have enormous capacity for repair. Though once a person is in recovery, which is more than just detox, it would be more accurate to say that the brain develops new neuro-networks supported by abstinence, behavioral changes, and changes in thinking, rather than a rebooting to original wiring.
Q: Is opioid dependence disorder a lifelong chronic illness?
A: Yes. Like other chronic illnesses, such as diabetes, substance use disorders of any kind are chronic. And, like diabetes, evidence-based treatment exists — it can help people manage the illness, which may/may not include medication, as well as personal behavioral lifestyle choices supported by therapeutic counseling. Like other chronic illnesses, there is currently no cure — disease management and recovery is possible.
Q: How do people become dependent on opioids? What are the risk factors?
A: There are both genetic and environmental risk factors. People who come from families with a history of chemical dependency, and/or who have experienced trauma and/or mental illness are at greater risk. Drug exposure, unsafe prescribing practices, and easy access are other risk factors for opioid dependence disorder.
Q: What exactly is "recovery"?
A: Recovery is a process of change through which individuals improve their health and wellness, live self-directed lives, and strive to reach their full potential. Recovery is built on access to evidence-based clinical treatment and recovery support services for all populations. The adoption of recovery by behavioral health systems in recent years has signaled a dramatic shift in the expectation for positive outcomes for individuals who experience mental and/or substance use conditions.
Today, when individuals with mental and/or substance use disorders seek help, they are met with the knowledge and belief that anyone can recover and/or manage their conditions successfully. The value of recovery and recovery-oriented behavioral health systems is widely accepted by states, communities, healthcare providers, peers, families, researchers, and advocates including the U.S. Surgeon General.
Q: I'm wondering how big the Lakes Region Substance Abuse Coalition (LRSAC) will become and if it's just another agency needing funding?
A: LRSAC currently engages volunteers, who meet monthly and is membership supported at this time. It is not an agency, nor does it hope to become one. It is a collaborative effort across multiple sectors of the greater Bridgton-Lake Region area and a result of the vision of Dr. Peter Leighton and Bridgton Police Chief Richard Stillman, who saw the impact that the opioid crisis was having on public health and public safety systems. They convened a small group of local activists who determined to work on this community problem — it won't be solved by an agency, but by a concerted and sustained effort using proven strategies and measuring change in specific local indicator data. Significant public funds have already been allocated to address the opioid crisis, LRSAC wants to ensure they are invested in strategies that produce measurable results.
Q: Are LRSAC speakers free?
A: Yes. To request a speaker, e-mail lrsacoalition@gmail.com
LRSAC is a substance abuse coalition of all volunteers from various sectors of the greater Bridgton area — business, civic, education, faith, government, healthcare, judiciary, law enforcement, media, parents, recovery, treatment and youth.
Our purpose is to bring people, information and ideas together to end opioid abuse; remove barriers that prevent people from receiving treatment; and strengthen our community by promoting understanding of opioid use disorders and treatment. Presentations are tailored for a variety of audiences.
If you or someone you know have more questions, I hope you will reach out to the Lakes Region Substance Abuse Coalition. LRSAC also seeks community volunteers with time and talent to help. Recovery experience is valued. Join with others at the next LRSAC general meeting, always held on the second Thursday of each month from 4:30 to 6 p.m. at the Bridgton Municipal Complex, 3 Chase Street, in the downstairs meeting room. Bring your questions, ideas and a willingness to become community change agents!
Please follow and like us: