In honor of her grandfather, skater turned runner selected for MS run
By Wayne E. Rivet
Staff Writer
For most of her life, Stacy McAllister laced up figure skates and performed graceful and acrobatic moves on the ice.
When she moved to Colorado after completing college, she taught the Learn to Skate program for four years, but she caught a "bug."
"When I tore my meniscus while skating in college, I took up running to get back into shape after surgery and had a friend who was training for a half-marathon. I thought she was crazy," Stacy said. "I had trouble finishing a 5K in under 30 minutes in high school and hated every second of it, but it did seem like a really great way for me to get back into shape."
Stacy has since completed five marathons and shaved 50 minutes off of her first finish time.
"I have definitely caught the 'marathon bug.' I love to run and train for that 26.2 distance," the former Brownfield resident said.
When she runs, Stacy often remembers her grandfather, Bernard Walker, who was diagnosed with Multiple Sclerosis when she was about 10 years old.
"My grandfather worked at saw mills his entire life and retired from Bailey Manufacturing in 2001. I always remember visiting him at work and the smell of fresh-cut wood (still reminds me of him to this day)! I can hardly remember a time where he was sitting down (unless there was a tool in his hand), as he loved to work on his ample collection of Chevy trucks and Model 'A' Fords. He was an extremely hard-worker and loved to spend time with our family. His hard work ethic is something that I have tried to mirror and can definitely attribute some of my stubbornness to him!" Stacy recalled. "He would give anything to help others, which I hope to carry on his caring nature."
Multiple sclerosis (or MS) is a chronic, often disabling disease that attacks the central nervous system (CNS), which is made up of the brain, spinal cord and optic nerves. Symptoms may be mild, such as numbness in the limbs, or severe, such as paralysis or loss of vision. The progress, severity, and specific symptoms of MS are unpredictable and vary from one person to another.
When her grandfather was being diagnosed with MS, Stacy remembered that he began to move slower and would have to spend more time sitting (very unusual for him).
"Our entire family looked up to him for advice and as a role model so it was difficult to see someone you love not being able to do everything they wanted to do," Stacy added. "He slowly began having trouble moving and while lifestyle changes helped curb the disease, his 6'4" body had endured a lot. He began to need a wheelchair and while my family tried endlessly to help him do the things he loved (putting in an elevator in the household, wheelchair ramps, homecare), we slowly had to begin transitioning him to living a life with MS. From muscle twitches that made it difficult to hold a fork at times to battling severe depression from the disease to being lost in the woods for over 12 hours because he did not have enough strength to get out on his own, Multiple Sclerosis took a lot from our family and friends, but my grandfather's positive spirit shined through and he still gave the best bear hugs a guy could give."
Bernard Walker passed away from secondary complications of MS in August 2017. He was 74.
A week later, Stacy decided to honor her grandfather and his memory by applying to be a member of the MS Run the US team.
"I knew this was no coincidence. I had to apply and am so honored to be part of this amazing organization," she said. "Because the route of the relay passes where I currently reside, I had known about MS Run the US for a few years. I looked into the application process a few times, but had always missed it (the application process starts in August, but the relay does not begin until April). I remember marking on the calendar this year when the applications opened and it just so happened to open a week after my grandfather's passing. There was a bit of hesitation from me questioning whether I could tackle the 175 mile run over six days and fundraise the $10,000, but the timing and being able to honor my grandfather really pushed me to apply and ultimately accept."
MS Run the US is dedicated to raising awareness and funds ($1.15 million to date) to support multiple sclerosis (MS) research and to helping those living with disability due to MS. It was founded in 2009 by Wisconsin native Ashley Schneider in honor of her mother, Jill Kumlien, who has lived with MS since 1980.
Eighteen runners are selected through an online application process to run on average 160-miles over six consecutive days during their individually assigned segment. Each runner dedicates a week of running on the road, while collectively the Relay spans a distance and duration of 3,100-miles from Los Angeles to New York in four-plus months. Each relay begins mid-April and concludes in mid-August.
To participate, each runner commits to fundraising $10,000 over 10 months. Presently, Stacy has raised $2,430 and could use some help from her friends in the Lake Region area.
Stacy will run Segment 7 in May 2018 from her present hometown of Steamboat Springs, Colo. to Denver.
"I will be running up and over two Rocky Mountain passes for 175 miles over six days, averaging a marathon distance (26 miles) each day," she said.
From the ice to the highway
At the age of 8, Stacy found a love for skating and competition. Traveling from Brownfield, Stacy split her time training at the Ham Ice Arena in North Conway or the Bridgton Ice Arena or at the Falmouth Ice Arena.
After graduating from Fryeburg Academy in 2008, she attended Syracuse University in upstate New York and earned a bachelor's degree in Health & Exercise Science. Stacy continued to figure skate through college, including being the captain of the Synchronized Skating team and president of the Syracuse University Freestyle Skating Team.
After graduating, Stacy moved to Steamboat Springs, Colo. She is currently the Customer Service & Sales manager for a small Merino Wool sock company called point6. She continues to coach, both figure skating and skiing.
She also discovered a new love, running.
"Running has brought more strength training into my life (and continues to keep me injury-free," she said.
While out on a run, Stacy is often inspired to dig deeper and push on despite tired leg muscles by memories of her grandfather.
"As the disease progressed, he transitioned into a wheelchair and eventually to the Fryeburg Health Care because we could no longer care for him, but his fight, love and positive spirit never waned. I was always amazed to see how strong and resilient he was (even in the darkest moments of his MS)," she said. "He was a wonderful man and while the disease forced him into early retirement and into the Fryeburg Healthcare nursing home by the age of 60, he never let the disease take his spirit and fight for life."
Unlike races that one simply has to fill out a registration form and pay to enter, Stacy had to somewhat sell herself to land a spot in the "The application was pretty long and included a few questions regarding what I knew about Multiple Sclerosis," she said.
Once accepted as one of the Fab 18, Stacy committed to a grueling training program to prepare herself for an ultimate test.
"I've trained for five marathons (26.2 miles), but never trained for doing six consecutive 26.2 mile runs!" she said.
Currently, Stacy is running 35 miles a week. Each week, she adds between three to five miles and will eventually peak in training at 73 miles a week.
"The most I've done for past marathon training cycles is 63, so it's pretty intimidating to think I'll be adding 10 more miles to that!" she said. "I also have one of the most physically challenging segments of the course, where I will be running up to 12,000 feet twice (up and over two Rocky Mountain passes), so I will need to train with a lot of trail and hilly runs. I am also planning to keep up with my strength training and will be incorporating it three times a week to make sure I stay injury-free. I'm also hoping to skin (hike up and ski down) up the ski mountain here throughout the winter season, which will help build-up my leg strength!"
This grueling training will test Stacy both physically and mentally.
"I know that I will encounter many challenges throughout my training cycle and during my race, but when you see someone that you love suffer through a horribly debilitating disease like MS, it really makes your suffering seem insignificant," Stacy said. "If he (my grandfather) could approach each day with a smile, then that is my goal for this entire journey. He is, after all, the reason why I began running and continue to remain active today in memory of those who cannot."
When May rolls around and Stacy McAllister embarks on the MS Run the US, her approach will be simple — just keep running (which is the title of her blog) and each step toward the goal is for her grandfather.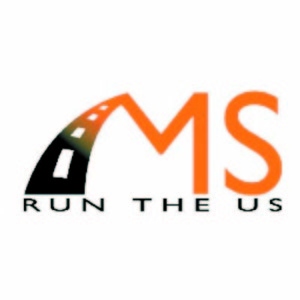 How to Help
Stacy McAllister's goal is to raise $10,000 for a CURE for MS — $100 from 100-plus donors.
For a $150 donation, your name will be added to the back of one of Stacy's six running shirts and acknowledged the day of her race.
For $350, your logo or name will go in larger print on the front of one of six of Stacy's running shirts, as well as acknowledged on the four various social media platforms (with thousands of followers) that Stacy will be updating throughout her six days on the run.
Of course, any donation is appreciated for this goal! "Even $5 will help! $10,000 is a lot of money to raise!" she said.
Donating through my FirstGiving website (https://www.firstgiving.com/fundraiser/stacy-mcallister/msruntheus2018relay) is simple, fast and totally secure. It is also the most efficient way to support Stacy's fundraising efforts.
Follow Stacy's journey on social media:
Blog: www.justkeeprunning.net
Instagram: www.instagram.com/stacyruns
Twitter: www.twitter.com/stmbtrunnergirl
Facebook: www.facebook.com/stacyruns26.2
Facebook Fundraiser: https://www.facebook.com/donate/126070351415246/
Please follow and like us: