Bridgton Fourth of July parade winners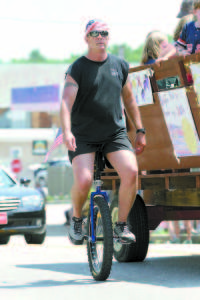 Winning entries in this year's Bridgton Fourth of July grand parade were:
First place, Commercial: Gallinari Electric.
Second place, Commercial: Western Maine Dance and Gymnastics.
First place, Non-Commercial: Landmark Human Resources.
Second place, Non-Commercial: Bridgton Public Library.
Judges' Choice: Hayes True Value and Cub Scouts Pack 149.
Honorable Mention: Chickadee Quilters and Milfoil.
Bridgton Lions Club Fourth of July Parade chairman Bob McHatton thanks all who helped make the parade a huge success. McHatton also thanks Hancock Lumber and Central Maine Power for use of their parking lots to line up parade entries; the Bridgton Police Department for traffic control; and the many Lions who did what was needed to make things run smoothly!
Thanks also go to parade judges Chris Quinn and Elaine Rioux.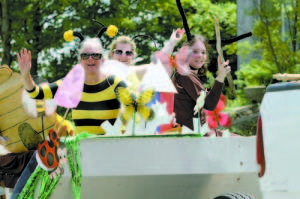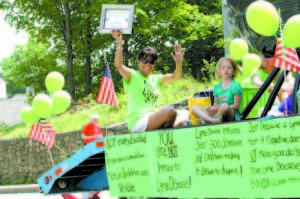 Welcome Brian Thomas as the new King Lion.
Please follow and like us: