Aftermath
By Susan Meeker-Lowry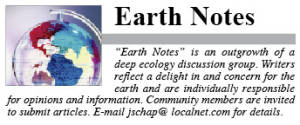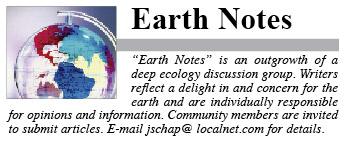 It seems the weather gods aren't doing anything halfway anymore, at least not this year what with mile-wide tornados, wildfires burning out of control, extreme heat and drought, and most recently Hurricane/Tropical Storm Irene hitting the East Coast and New England with once-in-a-hundred-year flood damage.
As I type this, friends in Vermont are stranded, all the roads to their home washed out, bridges mostly gone. In-laws in New York, luckily on high ground, saw their town overcome by flood waters thanks to several inches of rain and a failing dam. My middle son, living in New York, lost power for two days, the longest he's ever been without electricity. And was (finally) awakened to the fact that much of our modern, technological lives can be destroyed in a blink, by a failed dam, gust of wind or heavy rainfall. Then we're left to our own devices, such as they may be.
A couple of weeks ago, I saw a headline indicating that climate scientists are connecting this year's extreme weather directly to climate change. This is a first. Up until now, the most they would say is that climate change is likely to cause extreme weather events, but no one event could be directly blamed on it. But the trend is now frighteningly clear and what should have all of us concerned is that things are going to get worse. Moreover, we are simply not prepared. Technology is a wonderful thing, for sure. Instant access to worlds of information, social media, texts and e-mails keep us sort of in touch with friends and family in distant places, but when the power goes out and the land lines have been traded for satellite or cable connections, we find ourselves isolated. When dams are taken for granted, communities expand, roads are built, and it's as if that water will always stay put — until it doesn't.
So much infrastructure has been destroyed by natural disasters this year, along with homes, businesses and so on it's hard to imagine a return to "normal." Insurance companies estimate that damages in the United States, before Irene, were in excess of $50 billion — the most costly year for natural disasters ever. With FEMA running out of money, Republicans are making noises about budget cuts (read: services to poor, elderly, disabled) to pay for this latest round of bills. And this, I fear, is only the beginning of the new "normal" of weather events.
But, what we're experiencing isn't just a financial crisis. It's also a crisis of community. In rural areas, it's easy to become isolated during a storm. And more of us live alone, especially as we age, than ever before. What do we do if a tree falls on our home and we have no money to throw at it? We all know that during disasters people come together in wonderful ways to help. And when the initial work is done, the relative isolation of "normal" returns. But what if it didn't? What if, once the mess was cleaned up, we didn't go back to "normal"? What if we continued to stay connected, to look at ways of making the next disaster less destructive, perhaps by lessening our dependence on technology, including the electric grid? It's a challenge in such a rural area for sure, but one that, it seems to me, is not only worthwhile, but essential.
Please follow and like us: