Work still to be done at Ham Complex; BRAG seeks help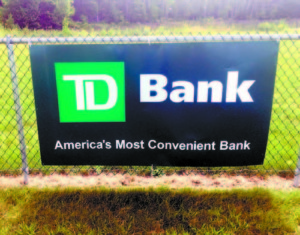 The Ham Complex, says Larry Carter, "is something all should be proud of — a safe place to gather, play, run, walk, do many activities, a multipurpose safe facility, and very much needed in Lake Region area."
And, it can be so much more with more financial backing and volunteers.
"The kids love this complex and need this place," Carter said. "So, please get involved and help develop this further."
Projects in the works include:
Concession/bathrooms — foundation and underground utilities are in, plans are drawn. Need funding to complete project, approximately $37,000.
Field 4 — new drainage was installed this winter, waiting on dry conditions to finish grade.
The biggest need? Carter, who is Ham Complex manager along with BRAG vice president and president of SLL Cal Ripken Baseball, says funds are needed to finish the concession stand along with lumber and skilled labor. Anyone wishing to help the project can contact Bridgton Recreation Advancement Group (BRAG) President Bill Macdonald at 653-7676 or Larry Carter at 318-3096.
Donations can be made on the BRAG website (www.todaysbrag.com) via Pay Pal or call Bill Macdonald.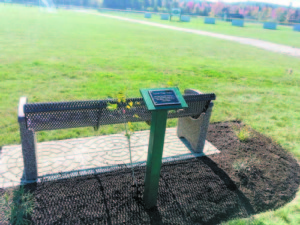 Or, 6.5'x3.5' signs (see photo) posted at game fields can be sponsored for $450 for a three-year period.
Or, memorial benches (see photo) can be purchased for $2,500.
Or, fields can be named for $50,000. Currently, the complex has two memorial fields — the Macdonald Memorial Field (baseball) and the Laurie Bergen Carter Memorial Field (softball). Naming rights for the concession stand can be had for $40,000.
Upcoming events
May 3, Sebago-Long Lake minor league baseball season begins; minors play Tuesday and Thursday nights at 5:30 p.m.
May 5, Sebago-Long Lake rookie league baseball fun day round robin, five towns, 10 a.m. to 2 p.m.
May 5, lacrosse eight-team tournament.
May 12, Major League Baseball home run derby for all kids, free, 12u and 14u division, 10 a.m. to 3 p.m.
June 9-15, Sebago-Long Lake Major League Baseball playoffs.
July 6-9, State 8u Cal Ripken Baseball Invitational Tournament, winner goes to Quincy, Mass.
Please follow and like us: