William H. Bradstreet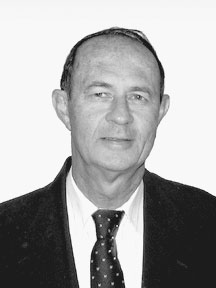 William Henry "Brad" Bradstreet III, passed away on April 6th, 2012, at his home in Bridgton, Maine.
Brad was born Sept. 4, 1945, in Cranston, R.I., to Tessie and William Bradstreet. He quickly developed a love for the New England mountains, and expressed that love through hiking and photography. As an adult, he shared this love with others and became a member of the Board of Trustees for the Mount Washington Observatory. Brad attended Camp Mowgli in Hebron, N.H., as a boy. He and his family experienced many happy summers at Camp Newfound-Owatonna in Harrison, Maine. He sat on their Board of Trustees on two occasions.
Brad attended Principia College in Elsah, Ill., graduating in 1967. He received his MBA from Bryant College in Providence, R.I., in 1975. After serving in the United States Army (1967–1970) as an artillery officer and chaplain, he began a long, successful career with IBM, retiring in 2000. After retiring, he joined Analysts International, with the goal of working closely with his son Bill. Brad closed out his career in the information technology arena by working at BB&T until 2009, at which time he moved to Maine full-time. In Maine, Brad sat for his real estate exam, passing it the first time, and started a passionate career helping people buy and sell homes.
Brad lived a very giving life. His wish was to continue this by asking that, in lieu of flowers, people donate to either the Mount Washington Observatory or Camp Newfound-Owatonna (see links below.) Please include a note with your gift so each organization will know your donation is to honor Brad. At his request, no service will be held.
Brad is survived by Linda Whitmore Bradstreet, his wife of 45 years; their two children, Robiny Bradstreet Rhea and William Henry Bradstreet IV, and their families; his sister Judith Simas and her daughter Kristen Simas; and his cousin, Caryl Detwiler.
Arrangements are under the direction of Chandler Funeral Homes & Cremation Service, 8 Elm St., Bridgton. Online condolences may be shared with his family at www.chandlerfunerals.com
Donations may be made to: http://s.seekthepeak.org/brad or
https://newfoundowatonna.worldsecuresystems.com/donate.html
Please follow and like us: