'What a mess' — Denmark ATV Club cleans up illegal dumping sites
By Wayne E. Rivet
Staff Writer
FRYEBURG — Jane Merrill loves to spend time in the forest.
She marvels at nature's beauty while cruising along the trail system near Eastern Slope Airport in Fryeburg on the back of an all-terrain vehicle.
The moment, however, is spoiled when she sees tires, old furniture, mattresses and appliances discarded in the woods.
"It's disgusting," she said.
Denmark ATV Club members and volunteers gathered early Sunday morning, on Sept. 9, to restore the woodlands to their pristine condition and show their appreciation to landowners, who allow them to ride their properties.
"I love the outdoors, and to see what some people have done is awful," one volunteer said as he picked up tires tossed a few feet off a path near Clay Pond. "And for what, to save a few bucks?"
Working under the direction of Game Warden Lucas Bellanceau (who covers District 6 which includes Fryeburg, Denmark, Brownfield, Hiram, Porter, Parsonsfield and Cornish — he's been here for the past five years), crews spent over four hours hauling load upon load to a central dump spot, where junk was tossed into a large container while tires were stacked nearby.
By quitting time, the group needed a second 50-yard dumpster. Their 56 loads earned the Denmark ATV Club (which is a relatively new group, just a few years old, but showing steady growth in membership) first place in the statewide clean-up effort — good for a $1,000 gift certificate to the Kittery Trading Post. Saco Salmon Restoration Alliance was second with 43 loads and Sanford ATV Club with 42 loads.
Illegal dumping is a tough matter to stop, Warden Bellanceau said, because unlike household trash, there is no means to identify the people responsible.
Every so often, however, illegal dumpers are caught. Two years ago, wardens were tipped that a commercial vehicle was seen traveling into a rural spot with a full load of debris, and then seen leaving with an empty truck bed. Information (description and plate number) from a couple walking their dog lead to wardens finding out who was responsible, resulting in a summons.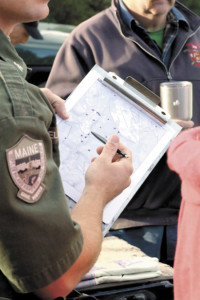 "It's rare to catch them. Once in a while, we catch a break," Bellanceau said. "Just a small portion of the state is publicly-owned, so good landowner relations are so important to provide access to fish, hunt and ride. Illegal dumping, however, puts that privilege at risk."
Unfortunately, the warden informed those taking part in the Fryeburg cleanup that their targets were bigger than other sites he saw on the statewide map. A small excavator and a one-ton truck were brought in to help with heavier debris.
ATV enthusiasts, like Paul Duquette, can provide wardens with "another set of eyes." At 75, Duquette is able to enjoy trips into the woods on his ATV. He appreciates the opportunity to enjoy the "natural world" while also understanding it is a privilege made possible by landowners. He pointed out that a number of ATV enthusiasts tend to be "middle-age or older," something the general public might not realize.
"We like to go out and enjoy the wilderness," he said. "We're trying to change the perception that ATVers are wild people tearing up the environment. That's not what we're all about. We're about responsible riding, and we try very hard to create awareness and what should and shouldn't be done. We recently held a safety class for youngsters that want to ride ATVs the proper way. We had about 30 students, who were attentive and interested."
By taking part in the cleanup, Warden Bellanceau said the ATV Club puts itself in a "positive light" and may help open other properties as landowners take a "kinder look" at the outdoor enthusiasts.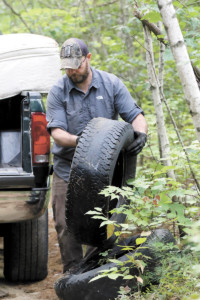 "ATV users have to sell themselves," the warden said. "They take a lot of pride and ownership in everything they do. It's good to see them being so proactive and responsible, which keeps private land open to recreational uses."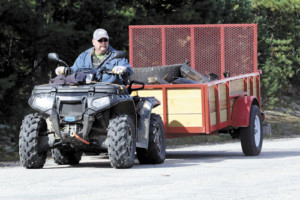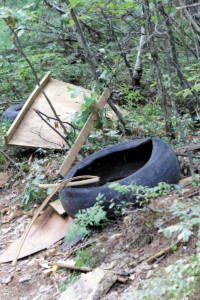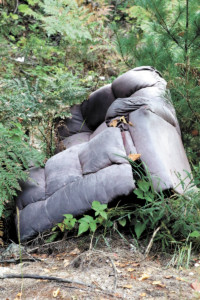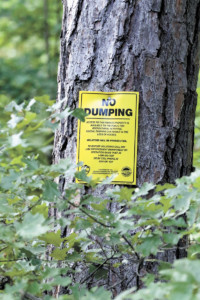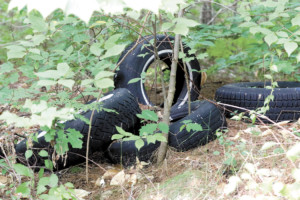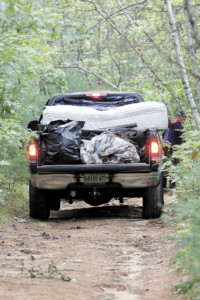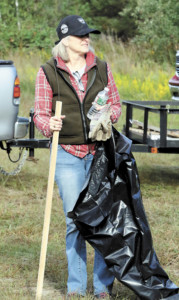 Please follow and like us: