Veterans Park redesign ready to begin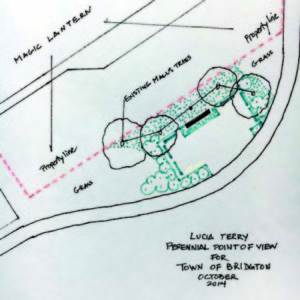 When Lucia Terry first became involved in Bridgton's downtown public spaces, just after the 1985 Revitalization, she was surprised and annoyed at the design of Veterans Park.
"It left us with little in the way of a planting and minimal useful public space in this dedicated space in the heart of the downtown," said Terry of Perennial Point of View. "Over these 30 years in my role as town gardener, I have made a number of proposals to redesign and fix this space, but there was never any will to do it."
Now, there is.
Terry will soon begin work on a park redesign at the corner of Main and Depot Streets. Her plan from a few years ago has been accepted, and money is earmarked in the current town budget to tackle this project.
The new design creates an open hardscape over the largest possible area, given the existing confines, providing space to gather for Memorial activities, as well as for general public use. Benches on all sides and additional plantings flanking the space will enhance and beautify the space. A flowerbed built at the edge of the hardscape around the Monument pedestal will allow seasonal flowers and decoration as befits this dedicated space.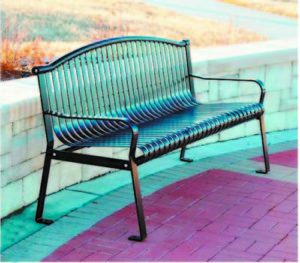 "Lifting this space up to honor veterans to whom it is dedicated and making space for those gathering to pay their respects is a primary reason to do this project," Terry said. "An added benefit, long awaited, is to all the people in town, locals and visitors both. They will now have a safe and appealing place to sit, to rest, to wait, to meet up, right at the center of town."
The area will be staked for Dig Safe soon, and the town's Public Works Department will be doing the excavation and installing the benches. Henry's Concrete will be installing the hardscape. Perennial Point of View will be planting and finishing the space.
"We hope to get this project going very soon and plan to be finished before Memorial Day.
Please follow and like us: