Thomas J. Comeau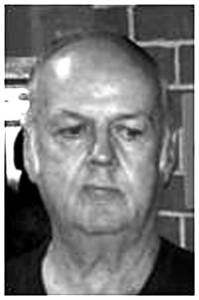 Thomas Joseph Comeau Jr., 69, of Bridgton, died Wednesday June 6, 2012 at St. Mary's D'Youville Pavilion in Lewiston.
Born in Augusta on May 24, 1943, he was the son of Thomas and Marguerite (Thompson) Comeau Sr.
Tom was an independent roofing and carpentry contractor, working throughout southern Maine. Tom, his wife, Barbara and their family lived for many years in the Lake Region, finally settling in Bridgton. Tom and Barbara were married for 52 years.
Tom was predeceased by his wife, who passed away on May 16, 2012, along with one brother, Liger Comeau and two sisters, Irene Comeau and Rose Comeau.
He is survived by his son, Stephen Comeau of Windham; a grandson and two granddaughters; two sisters, Evelyn Parmenter of Brownfield and Cecile Green of Gorham; and two brothers, Joseph Comeau of Windham and Charles Comeau of East Sebago.
A celebration of Tom's and Barbara's lives was held on Monday, June 11, 2012, at A.T. Hutchins, LLC, 660 Brighton Avenue, Portland. A memorial service followed. A private family interment will be held at a later date. To offer words of condolence to the family, sign a guest book and share memories, please go to the obituary page at www.athutchins.com
Please follow and like us: