Teen dies in Kansas Road crash; friends mourn loss
By Wayne E. Rivet
Staff Writer
Austin Sloat was "one of the nicest kids anyone could ever meet."
He had a way of making his friends smile, especially if they were having a bad day.
If someone was in need, Austin gladly offered a helping hand.
He liked spending time outdoors with his friends.
The 17-year-old died last week as the result of injuries suffered in a motor vehicle crash on Kansas Road. A senior at Lake Region High School, Sloat was traveling toward in-town Bridgton when his vehicle left the roadway and struck a tree at about 2:15 p.m. He was the lone occupant.
The crash was reconstructed by a Crash Reconstruction Specialist from the Cumberland County Sheriff's Department. Preliminary investigation indicates that excessive speed is a contributing factor to the crash, according to the Bridgton Police Department.
BPD Chief of Police Kevin Schofield said investigators continue to interview witnesses, and he doesn't expect to receive the reconstruction report for several weeks. At this time, Schofield declined to comment about what events led up to the fatal accident.
"There were a lot of photos taken and a lot of calculations to be made. An investigation like this may take a little longer," he said.
A second vehicle was impounded by police, Chief Schofield confirmed, but no charges have been brought at this time against the driver.
"At this point, it is part of an ongoing investigation process and I can't speak more on this topic," Chief Schofield said.
Following the fatal crash, classmates and friends frequented the accident scene, leaving items next to a wooden cross. Many also spray-painted messages on the travel surface nearby. Police placed "work" signs from the Bridgton Highway Department at both ends of the roadway as an attempt to slow down motorists as they approached the site.
"We did talk with the kids about parking vehicles off the side of the road," the chief said. "In this type of situation, it can be a challenge to manage the accident scene."
Police did receive some complaints regarding teens "squealing" vehicle tires near the crash site.
"At first, we (BPD) tried to be understanding and lenient because we knew a number of the kids were having a difficult time and we want to give them ample time to grieve. But, it came to a point that we had to put a stop to it because it became a safety hazard. So, we also moved people along," the chief said. "In all my years in law enforcement and seeing memorial sites after accidents — and I've seen quite a few unfortunately — I have never seen this (squealing of tires)."
Meanwhile, school officials made counselors available to students, which several took advantage of, including many speaking with Lake Region H.S. Principal Ted Finn.
Principal Finn polled seniors regarding if they wanted to reschedule their Senior Awareness trip to the next week, which had been kept open as a rain date, but the group decided to stay on schedule.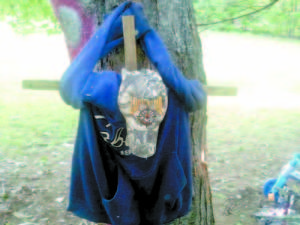 Athletic events scheduled for Monday and Tuesday were postponed to allow students time to attend visiting hours at Hall Funeral Home in Casco and a funeral service at the Crooked River School gym on Tuesday afternoon.
SAD 61 Superintendent Kathleen Beecher said a moment of silence in memory of Austin before the school day was held on Friday, not Thursday because police had yet to officially release the name of the deceased. Police gave school officials the go-ahead to make the announcement on Friday.
A candlelight vigil was held last week at the Bridgton Community Center as friends celebrated the life lost too soon.
"I didn't see you as a kid or as a man. I saw you as a gentleman. You always know how to put a smile on my face. You were my hero at school," wrote Katie Connolly on Austin's Facebook page. "Our morning coffees were the best. Now and forever, I will always drink a coffee for you."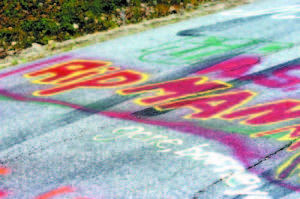 The Facebook page became a place where friends shared their memories of Austin.
"You were always the kid to go to if anyone needed some cheering up," wrote Caitlyn Fleck.
"Sweet. Amazing. Funny guy," wrote Sabrina Butler.
On the Hall Funeral Home website, Tyler Urato wrote, "Austin was one of the nicest kids anyone could ever have the privilege of meeting. He'll be missed by everyone, but never forgotten. R.I.P. Big Guy."
Austin's obituary appears in this week's edition.
Please follow and like us: