State Championship Preview: Fryeburg Academy (10-1) vs. Nokomis (7-4)

CLASS C FOOTBALL

STATE CHAMPIONSHIP PREVIEW
When: Saturday, 2:30 p.m.
Where: Fitzpatrick Stadium, Portland
Who: North champ, Nokomis (7-4) vs. South champ, Fryeburg Academy (10-1)
Tourney Path:
Nokomis entered the playoffs as the Number 4 seed, defeating fifth-ranked Medomak 38-6 in the quarterfinals; beat top-ranked Maine Central Institute 13-0 in the semifinals; edged second-ranked Hermon 13-6 in finals
Fryeburg Academy entered the playoffs as the Number 2 seed, defeating seventh-seed Yarmouth 38-6 in the quarterfinals; beat third-seed Gardiner 26-7 in the semis; and rallied past top-ranked Leavitt 20-13 in the finals.
Fryeburg Academy enters the championship game riding a 10-game win streak. FA's lone loss came in Week 1, 36-14 to Lisbon. While the Raiders can score a lot of points, FA's calling card is its defense. The Raiders allowed double-digit points just two times all season — 36 in the opening loss and 13 to Leavitt on Saturday night. They recorded two shutouts, gave up just six points three times, and surrendered seven points four times.
History: Fryeburg won a state football title in 1963, and shared the Class B crown in 1965, but those championships were before the Maine Principals Association tournament format, so both Nokomis and FA will play in their first Class C state title game this Saturday; each coming off first Regional championships.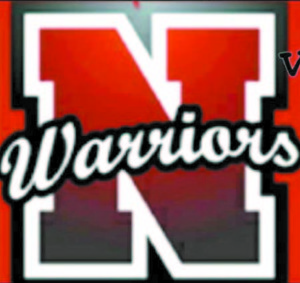 Who is Nokomis?
Nickname: Warriors
Colors: Burgundy & white
Located: Newport
Member: RSU 19 which includes Corinna, Dixmont, Hartland, Etna, Newport, Palmyra, Plymouth and St. Albans
Student Population: 725
History: Nokomis joined the varsity football ranks in 2007; the 13 seniors on this team suffered through two winless seasons; first regional title and first state title game appearance.
"For the ones who have been here, it was hard for them to understand that things could change, but the ones that stayed believed in this. They wanted us to succeed and now they're doing it," — Coach Jake Rogers.
The Season: Nokomis went 4-4 during the regular season, but managed to avenge two of those defeats on the biggest stage — the playoffs. The Warriors lost to MCI in the regular season finale 24-21, but shocked the top-ranked squad 13-0 in the semis. Nokomis paid back Hermon, as well, turning an early season 25-7 defeat into a 13-6 victory to punch a ticket to the state game.
Nokomis did play one team that the Raiders also traded hits with — Leavitt. In Week 5, Nokomis lost to Leavitt 25-6.
What has been the key to the Warriors' success in the post-season? Like the Raiders, Nokomis' defense is really stingy — allowing just 12 points in three playoff games lead by Quinton Richards, who recorded 97 tackles on the season, 10 for losses. The Warriors snapped Hermon's six-game win streak by forcing five turnovers (three interceptions and two fumbles). Those miscues proved costly with Nokomis cashing in on the fumble at the 2-yard line (senior back David Wilson scored, he had 23 carries and 81 yards on the day), and later turning an interception (with a 21-yard return to the H-9) into another score.
Cousins Chance and Brock Graves bring big plays on both sides of the ball. Chance had 22 receptions for 450 yards and 7 TDs (he returned the opening kickoff in the North final for 56 yards) while Brock hauled in 16 passes for 238 yards and 2 TDs. Defensively, Chance recorded 31 tackles while Brock had 24. Both had interceptions.
Quarterback Andrew Haining is a dual threat to run and pass.
Win streak: 3
Please follow and like us: