Spend a night out with the Bridgton Police Department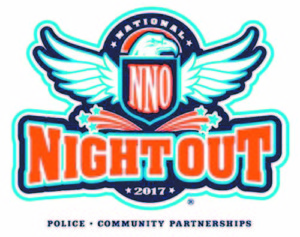 Bridgton Police want to spend a night with the local community.
BPD is sponsoring a National Night Out on Tuesday, Aug. 1 from 5 to 7 p.m. at Highland Lake Beach.
National Night Out is an annual community-building campaign that promotes police-community partnerships and neighborhood camaraderie to make local neighborhoods safer, more caring places to live.
As part of the Aug. 1 festivities, there will be free food, kids' games and activities, free raffle and 50/50 raffle, free demonstrations, and opportunities to tour a police cruiser, ambulance, fire truck and Maine game warden boat.
Participating organizations include: Bridgton Police Department, Bridgton Fire Department, Town of Bridgton, Opportunity Alliance, Hannaford, Hayes True Value, Rotary Club, Family Crisis Service, Safe Kids Maine, Maine Inland Fisheries and Wildlife, Lakes Environmental Association and Renys.
For more information, contact the Bridgton Police Department at 647-8814.
Please follow and like us: