Rotary Good Citizen: Graham Smith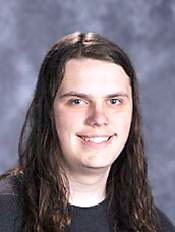 Graham Smith of Casco has been selected as the Bridgton-Lake Region Rotary Club's "Citizen of the Month" for March.
Each month, the Rotary Club recognizes a Lake Region High School student who displays good citizenship and contributes to the school community. The recipient is honored at a Rotary breakfast meeting and is presented a savings bond.
Student: Graham Smith
Class: 2012
Parents: Gordon and Rebecca Smith of Casco
Sibling: Wyatt Smith
Activities: Lake Region Robotics, Skills USA, Lake Region Ski Club, Lake Region Band.
Hobbies: Side Show Acts, sailing, skiing.
Future plans: Attempt to get a mechanical engineering degree.
Schools applied to: University of Southern Maine, Southern Maine Community College, University of Maine at Orono, NEIT.
Schools accepted to: USM, SMCC, NEIT.
What is you favorite class? GS. Drafting because it is a quiet place to work on any concept that comes to mind.
What is your toughest class? GS. Social Studies because I have trouble visualizing what has happened in the past.
How do you balance class work and extracurricular activities? GS. Make "to do" lists.
What is the biggest challenge students face today? GS. No sense of generational identity.
Who has inspired you educationally? GS. Miss Woodson. She has encouraged me to do better in classes.
Please follow and like us: