Ronald A. Lee, 62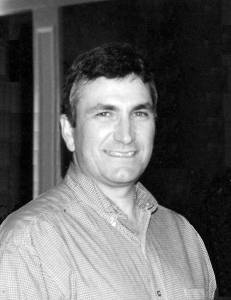 PORTLAND — Ronald Anthony Lee, 62, of Gray, died peacefully at his home on Thursday, Oct. 31, 2013, after a brief battle with cancer. His devoted partner of 18 years, Andrea Maloney, was by his side.
Born in Norwood, Mass. on Oct. 20, 1951, Ron was the son of the late Roy M. and Annie M. (Giandomenico) Lee of Walpole, Mass.
Ron graduated from Walpole High School in 1969, where he lettered in both hockey and baseball. Ron was a hard worker and wore many hats during his lifetime, including production supervisor at IDEXX, distribution manager at the Portland Press Herald and course superintendent at Freeport Country Club.
Besides his partner, Andrea, Ron is survived by his sons R. Michael Lee of Cambridge, Mass., Craig A. Lee of Bloomington, Minn., and Rory and Taylor Maloney of Gray; his siblings, Roy F. Lee of Walpole, Robert Lee of Brewster, Mass. and Joanne Harrison of Naples; and many beloved nieces, nephews, aunts, uncles and cousins.
A memorial celebration of Ron's life will be held from 11 a.m. to 1 p.m. on Saturday, Nov. 16, 2013, at Ginley Funeral Home, 892 Main Street in Walpole. Services will followed by luncheon at 2 p.m. at the Lafayette House on 109 Washington Street (Route 1), Foxboro, Mass. Please visit www.advantageportland.com for a more detailed obituary as well as to sign Ron's guestbook and leave condolences for the family.
In lieu of flowers, expressions of sympathy may be made in Ron's memory to: The Jett Foundation for the research and treatment of Duchenne muscular dystrophy, 68 Evergreen Street, Suite 1, Kingston, MA 02364 (info@jettfoundation).
Please follow and like us: