Richard S. Sargent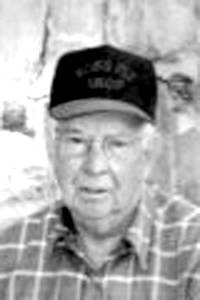 LEWISTON — Richard A. Sargent, 85, of Lewiston, passed away suddenly on Friday, Aug. 31, 2012 at Maine Medical Center, Portland.
He was born Oct. 1, 1926, in Norway, the son of Wallace and Bessie Sargent.
Richard worked for the Auburn Dye Co. and the North Anson Reel Co. He later retired from the State of Maine as a bookkeeper.
He cherished time spent with family and enjoyed hunting, fishing and stock-car racing.
Richard was predeceased by his parents; his wife, Gertrude Sargent; and brothers, Rodney and Robert Sargent.
He is survived by his sons, Mark Sargent of Ohio, Paul Sargent of New Hampshire and Daniel Sargent of Fayette; daughter, Susan Johnson of Lewiston; brothers, Stanley Sargent of Georgia and Roger Sargent of New Hampshire; sisters, Barbara Plummer of Raymond and Marilyn Taylor of Lewiston; 10 grandchildren; and 11 great-grandchildren.
A celebration of life took place Wednesday, Sept. 5, at the funeral home.
In Richard's memory and in lieu of flowers, donations may be made to a charity of your choice.
Arrangements are under the care of Funeral Alternatives Group, 25 Tampa Street, Lewiston, ME 04240.
Please follow and like us: