Richard A. Burnham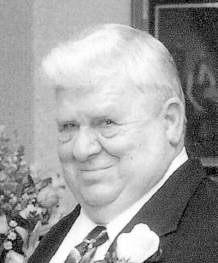 WARWICK, R.I. — Richard A. Burnham, 77, of Warwick, R.I., died on May 8, 2012 at home.
He was the husband of Christine (Clark) Burnham.
Born in Harrison, a son of the late Raymond A. Burnham and Dorothy E. (Barker) Mader, he lived in Warwick for most of his life.
Mr Burnham was a United States Naval veteran of the Vietnam War. He served throughout the world on various ships from 1952 to 1972. He was also a member of the Disabled American Veterans. He retired from Brown University, where he was employed as a stationary engineer.
Besides his wife, he is survived by two children, a son, Brian A. Burnham of Warwick, R.I. and a daughter, Dawn M. Burnham of Aurora, Ill.; three grandchildren; a sister, Joan Lawrence of Naples; brothers, William Burnham of Lakeville and Kenneth Burnham of Bridgton. He was predeceased by a brother, Raymond Burnham.
Mr. Burnham was buried with military honors in the Rhode Island Veterans' Cemetery in Exeter.
Contributions in his memory may be made to the Disabled Veterans of America Charitable Service Trust.
Please follow and like us: