Polly D. Hayton, 85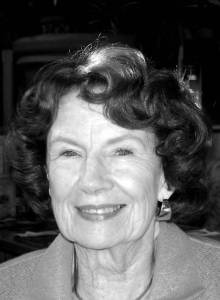 HARRISON: — Polly D. Hayton, 85, of Harrison and Leesburg, Fla., formerly of Natick, Mass., passed away peacefully on Friday, Nov. 22, 2013, at her lakeside home after a lengthy illness.
Born in Arlington, Mass., on March 8, 1928, she was the daughter of Edward C.H. and Hilda Prescott Denton. She was raised and educated in Newton, Mass. Upon graduating from Massachusetts College of Art, Polly taught art in the Sudbury, Mass. school system for 25 years.
She was a member of the Daughter's of the American Revolution, the American Watercolor Society, and an active member of Gallery 302 in Bridgton.
She is survived by her loving husband of 65 years, William M. Hayton Jr.; three daughters, Wendy Barton of Whitewater, Colo., Judy Mitchell of Hampstead, N.C. and Betsy Kelly of Hampden and Harrison; four grandchildren and three great-grandchildren; and devoted brother, Howard Denton.
A celebration of her life will be announced in the spring.
In lieu of flowers, donations in her memory may be sent to Harvest Hills Animal Shelter, 1389 Bridgton Rd., Fryeburg, ME 04037.
Please follow and like us: