Pamela A. Poirier
RAYMOND — Pamela A. Poirier, 51, with loving family by her side, passed away on Monday, Aug. 13, 2012, after a courageous battle with cancer.
She was born on March 30, 1961, in Portland, the daughter of Leo J. Jr. and Kathleen R. (Jacques) Poirier.
She grew up in Westbrook, graduating from Westbrook High School in the Class of 1979. She has worked for the city of Portland, 1st Suburban Title Company, Family Dollar Store and Cumberland Farms.
Pam enjoyed volunteering each year at the Sebago Lake Rotary Club Ice Fishing Derby. She also enjoyed reading, cooking, swimming, and especially spending time with her family and friends.
Pam adored her daughter, Leeza, and granddaughter, Wynter Rose. She will be forever remembered for her strength and courage, her sense of humor, and her exemplary generous and kind heart. Her home was always welcome to those that did not have one.
She is survived by her mother, Kathy Poirier of Westbrook; daughter, Leeza Brown Poirier of Raymond; a granddaughter; sister, Deborah McPhail of Raymond; beloved boyfriend Randy Terry of Raymond; and several cherished cousins and friends.
Pam was predeceased by her father, Leo J. Poirier Jr.
Visitation will be held on Friday, Aug. 17, 2012, from 4 to 6 p.m., at Blais & Hay Funeral Home, 35 Church Street, Westbrook, with a memorial service immediately following. Online condolences may be signed at www.blaisandhayfuneralhome.com.
In lieu of flowers, friends wishing to may make donations in Pam's memory to: The Cumberland County  Federal CU f/b/o, Wynter Rose Brown Poirier Educational Fund, 808 Roosevelt Trail, Windham, ME 04062.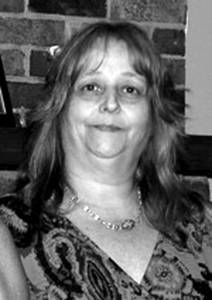 Please follow and like us: