Normand R. Landry
DERRY, N.H. — Normand R. Landry, 69, of Derry, N.H., died Wednesday, Aug. 18, 2010 at his home surrounded by his family after a lengthy battle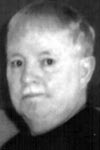 with cancer.
He was born in Lewiston, Dec. 13, 1940, a son of the late Camille and Lucienne (Ouellette) Landry, and had been a resident of Derry for the past 29 years. He graduated from Lewiston High School, and had served in the U.S. Air Force for four years, stationed in Labrador, working on airplanes.
For four years, he had been employed as body shop manager for Marcott Chevrolet in Auburn, and then worked for Fireman's Fund Insurance for 14 years, and AIG Insurance for 15 years as a technical advisor in the New England states.
He loved fishing and camping, day trips to the mountains, his birthday outings with friends, and he also enjoyed a once a year trip to Las Vegas. He was very particular in his work, and enjoyed remodeling, upkeep and maintenance, woodworking, spending time around the house, and playing pool with family.
A loving husband, father and grandfather, he is survived by his loving wife of 31 years, Claire (Lagasse) Landry of Derry; two granddaughters; his two daughters Doreen Kenney of Weare, N.H. and Susan Cordeiro of Litchfield, N.H.; three children from a former marriage, Amy, Brian and Gary; a brother, Roger Landry of Greene; a sister, Priscilla Roy of Casco; as well as several nieces and nephews.
He was predeceased by a brother, Maurice.
To send a condolence or for more information, please visit, www.peabodyfuneralhome.com
There are no calling hours. After cremation, a memorial service will be held at a later date in the N.H. Veterans' Cemetery, Boscawen, N.H.
In lieu of flowers, memorial contributions may be made to Amedisys Hospice, 1E Commons Dr., Unit 33, Londonderry, NH 03053. The Peabody Funeral Homes and Crematorium, Derry is handling the arrangements for the family.
Please follow and like us: