Mark S. Margeson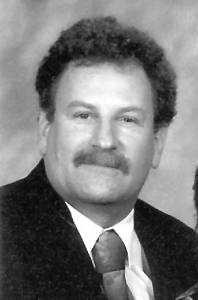 LOVELL — Mark Stephen Margeson, 58, of Lovell, passed away on May 24, 2012 after a courageous fight against cancer.
He was born May 29, 1953 in Woburn, Mass., the son of Edward Mark and Phyllis Margeson.
On Aug. 30, 1979, he married the love of is life, Phyllis Thompson, in Copenhagen, Denmark. He served in the Coast Guard for nearly five years, running a lighthouse in Alaska. Afterwards, he enlisted in the U.S. Army for four years, proudly serving as a sergeant. He received a degree in business management from North Shore Community College that led to his future career with Philips Lighting Company.
His passions included stamp collecting,
woodworking, enjoying the outdoors, reading, and his immense love for the word of God. Mark also served as a missionary in Mississippi and Missouri. He will always be remembered as a loving husband, and amazing father, proud soldier and devout Christian.
He is survived by his wife of 33 years, Phyllis; his sons, Jason and Nathaniel; his daughter, Kelly; and a sister, Sharon Hayward of Danvers, Mass.
Visiting hours will be held Saturday, June 2, from 12 to 2 p.m. at Fryeburg Assembly of God with a funeral service beginning at 2 p.m. Directly follow- ing the service, his burial will be at #4 Cemetery in Lovell. A reception to celebrate his life will be held afterwards.
Please send cards and flowers to Wood Funeral Home, 9 Warren Street, Fryeburg, ME 04037. Arrangements are made with Wood Funeral Home, Fryeburg. Online condolences may be expressed to the family at www. woodfuneralhome.org
Please follow and like us: