Marion Flint Brooks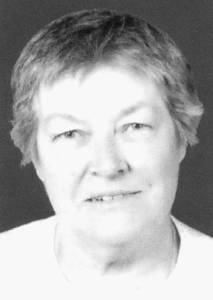 Naples — Marion, affectionately known as "Matty the Maid" Flint Brooks, passed away on Monday afternoon, Aug. 20, 2012 with her brother by her side. She was born Nov. 2, 1938 in Bridgton, a daughter of Horace and Annie Josephine Ridlon Flint of North Bridgton. Marion was the widow of the late Frank R. Brooks Jr. whose family owned the well-known and picturesque Bay of Naples Hotel. She attended North Bridgton Grammar School, Bridgton Academy and Bliss Business College in Lewiston. After college Matty worked for Pierce, Atwood, Scribner, Allen and McKusic in Portland. She also worked at Norway Savings Bank in Bridgton.
Matty spent most of her spare time  with her favorite Aunt "Toat" Marion and her uncle "Scoot" Marcellus Durgin. "Matty the Maid," as her father named her as a teenager because of all the work she did after losing her mom, belonged to many organizations such as the Red Hatters, historical societies in North Bridgton, Sweden and Naples. She was especially involved in genealogy. Matty, along with many volunteers, helped clear an old cemetery in Wells where Magnus Redlon, a first ancestor to America is buried.
She is predeceased by her parents; sisters, Mary Ann, Martha and brother Horace "Bub" Flint Jr. Surviving are her brother Sam Flint of So. Portland; nieces, Laurie Lynn Cote of So. Portland, Cathy of Portland, Sherry of Calif., and Joyce Hodsdon of Harrison; nephews, James Kittridge of Sanford, and Craig Flint of Gray; dear friend Hannah Flagg, formerly of Naples; many cousins, some in Orkney, Scotland, where she visited several times after discovering them through her extensive research of the Redlon family history.
In lieu of flowers, please send donations to the above-mentioned historical societies. Arrangements are by Hall Funeral Home, Casco. At Marion's request, services are private.
Please follow and like us: