Lt. Col. Clark M. McDermith, 79
DENMARK — Lt. Col. Clark Milburn McDermith died peacefully at his home in Denmark, Maine on Saturday, Dec. 8, 2012.
He was born on Nov. 9, 1933 in Pana, Ill., the son of Clark W. and Eudora (Milburn) McDermith. After attending public schools in N.H., Mass., and N.J., he earned a BS degree in Economics from the University of New Hampshire in 1955. Upon graduation Clark was commissioned by the US Air Force. He was stationed in Japan, Germany, Thailand and various bases from coast to coast. During a short break in service he was a manufacturer's sale manager, living in Litchfield, Conn. Toward the end of his military career he was a member of the elite Headquarters USAF No-Notice Inspection Team which traveled worldwide to promote operational efficiency. Lt. Col. McDermith's numerous decorations include the Bronze star, two Meritorious Service Medals and the USAF Commendation Medal.
In 1978 he retired to his farmstead in Denmark, where he and his wife sold produce, livestock, timber and hay. He was an active member of the Denmark Lions Club for over 30 years, earning their highest international honor, The Melvin Jones Fellowship Award.
He was predeceased by his sister, Janet Lee McDermith (1959). He is survived by his wife of 58 years, Elizabeth "Betsy" Johnson McDermith; sons, Clark Lee McDermith and wife Sharry of North Berwick, Kirk E. McDermith of Denmark; and Kenneth McDermith and wife Kristin of Delmar, N.Y.; and seven grandchildren, Clark Wyeth and Olivia of N. Berwick, Elizabeth and Emily of Denmark, Kenneth, Christopher and Colton of Delmar.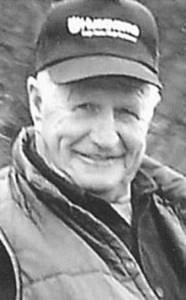 A memorial service will be held on Saturday, Dec. 29, 2012, at 11 a.m. at the Denmark Congregational Church, 70 East Main Street, Denmark, followed by a reception at the Denmark Town Hall. In lieu of flowers, the family suggests donations to the Denmark Lions Club Scholarship Fund, P.O. Box 868, Denmark, ME 04022. Arrangements are entrusted to the Johnson Funeral Home, North Berwick, Maine. Online condolences may be made at www.JohnsonFuneralHomeME.com
Please follow and like us: