LR Coalition: What is date rape?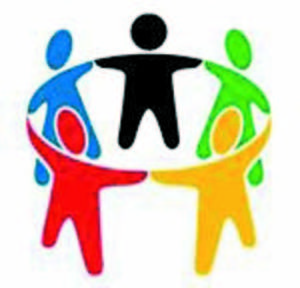 By Daryl-Ann Leonard
LCSW
Lakeside Counseling
When people think of rape they often think of a stranger lurking in the shadows and violently attacking someone.
But what happens when someone you know and trust rapes you? When forced sex occurs between two people who are in a dating relationship, it is known as date rape.
Victims are more vulnerable to date rape for a variety of reasons.
An acquaintance has access to the victim's habits and preferences. Victims may trust their acquaintance creating more opportunities for time alone. Victims are much more likely to "let their guard down" when around someone they are familiar with or have feelings for. Victims often blame themselves or feel they gave mixed messages and fail to report the crime. Often, victims are left with feelings of shame, fear and disbelief. They question whether they should report what happened to them out of fear of upsetting their friends, parents, seeing their attacker in the community, or fearing they will be blamed.
What can a parent do?
Talk to your children who could be in a dating relationship about date rape. We teach our kids from a young age about how to keep safe from strangers. We don't often think to talk about the possibility that someone they know could hurt them.
Talk to your daughter or son about trusting their instincts. If they are feeling uncomfortable with a person or a situation teach them to speak up or have a plan to leave.
Teach them about safety when going out to their activities. Develop a code word that they could text to you alerting you that they need to be removed from a situation. Talk with them about never going out alone with someone they do not know well. A safe plan would be to meet newer friends at a public place with a group.
Teach your children that "No" means "No," that sex should never be forced or coerced. Make it clear that if a partner says "Yes," then changes his/her mind and says "No" that means "No." Healthy relationships involve respect.
Teach them about staying in control. Alcohol can loosen inhibitions and dull common sense. They should never accept an opened drink from anyone, or leave a drink unattended. Date rape drugs can be mixed into a victim's drink without them knowing. Victims that have been given these drugs report feeling drunk, paralyzed, having blurred vision and a lack of memory.
Who can the victim or concerned other turn to?
Call a trusted friend or relative that you can talk to. As soon as possible get to your local emergency room for a forensic medical exam and/or STD screening. If possible, do not shower or change your clothes before going.
Calls can be made to the REACH office, Oxford County Sexual Assault Prevention and Response Services also serving the towns of Bridgton and Harrison at 743-9777, or to their 24-hour helpline at 1-800-871-7741.
For support around dating violence call Family Crisis Services' office at 647-8501, or to their 24-hour hotline at 1-866-834-4357.
Call the police to report the rape. Counseling can be a supportive tool in the healing process of a victim's emotional trauma.
Please follow and like us: