Lois L. Niemi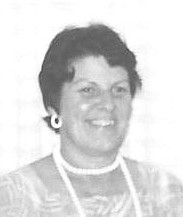 NORWAY — Lois L. Niemi, 78, of Stoneham passed away April 2, 2012 in Norway.
She was born on June 27, 1933 in South Paris, daughter of James and Inez (McAlister) Farrington. Lois grew up in Stoneham and graduated from Norway High School in 1951.
Lois worked at B.E. Cole Shoe and Bridgton Hospital. She and her husband Edward Niemi ran a vegetable stand in Bridgton for many years. She was a former member of the Bear Mountain Grange, Nomads of Avrudaka and the Pine State Stock Car Racing Auxiliary. Lois was one of the first scorers at Oxford Plains Speedway. She and her husband Eddie received the Pioneers and Veterans Award from the Maine Vintage Race Car Association in 2009.
She was on the Stoneham Planning Board and was a Stoneham selectman.
She loved stock car racing, reading and doing genealogy. In later years, she was working on "A Scrapbook of Stoneham."
She is survived by her husband, Edward Niemi; daughters, Diane Mowatt of Massachusetts and Donna Niemi of New Mexico; her three grandchildren and great-grandchild; sister, Janice Bell; and brother, Kenneth.
She was preceded in death by her brothers, Glen and Norman; and a great-grandchild.
There will be no services at her request. Arrangements under the care of Oxford Hills and Weston Funeral Services, 1037 Main Street, Route 26, Oxford. Online condolences may be expressed to the family at www.oxfordhillsfuneralservices.com
Please follow and like us: