Lisa A. Graves, 45
Lisa A. Graves, 45, of Conway, N.H., died Sept. 12, 2012. Anyone blessed to have met Lisa would undeniably agree she left an everlasting touch on your soul. Lisa was a beautiful free-spirited soul, a creative artist and friend who inspired many. She was truly an Angel who walked among us emanating unconditional love and kindness to all she encountered. Just seeing the kindness in her eyes and beauty of her smile, you couldn't help but feel her loving energy brighten your day.
Lisa grew up in Lovell, Maine and lived in Conway, N.H.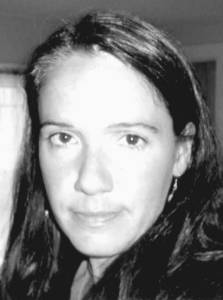 with her partner, Maryanne Fiorello. She was a loving mother to Devon Willis Downey of Conway; the daughter of Lloyd Graves and the late Sally A. Knox; cherished granddaughter of Wilma Alice Warren Knox Taylor (a/k/a Bub), and the late Aubrey and Follie Graves, niece of Thomas Knox of Florida, Kirby Knox of Lovell, Kenneth and Rita Knox of Lovell, Aubrey (Junnie) and Linda Graves of Stow, a lifelong friend and beautiful "sister" to Laurie and Vic Panno and Chicky and Lee Deschambeault. Lisa attended Fryeburg Academy and Maine College of Art. Prior to her illness, Lisa worked as a counselor assisting adults with disabilities at NCIL.
Lisa loved the White Mountains. She truly treasured the simplicity and beauty of her natural surroundings and as an accomplished artist; it was here she found inspiration for her fabulous paintings. She enjoyed many days painting outdoors en plein air with her dear friend, Robert Gordon. She was a very spiritual soul who enjoyed exploring the philosophy of many beliefs. Lisa believed all religions are derived of unconditional love at their core, and she shared her life with that unconditional love for all. She also enjoyed poetry, writing, hiking, kayaking, spending time with her animals, especially her horse, and just being outdoors and in touch with nature.
On Sept. 12, Lisa succumbed to her battle with brain cancer and will be missed by all who knew her. She is survived by many family and friends including Jahn Deschambeault of Center Conway; Sullivyn and Dyce Panno of Brownfield; Thomas and Ben Downey of Conway; Tarryn Downey of Colorado; Debbra Graves (wife of Lloyd) of Florida; Jodie and Sheila Graves of Stow; Kimi and Rob Pingree; Shannon Moxcey of Waterford; John Knox of Portland; Mitchell Knox of Lovell; Jeromy and Missy Knox of Fryeburg; Sidney and Janice Shane of Harrison; Diane and Roy Johnson of Norway; and many, many more who loved her dearly.
A private celebration of life will be held. In lieu of flowers, please support Jen's Friend's Cancer Foundation (jensfriends.org).
Please follow and like us: