Lena C. Swindler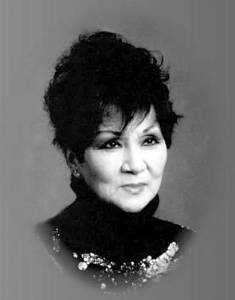 BRUNSWICK — Lena C. Swindler, 79, of Brunswick passed away peacefully after a long illness early Wednesday morning on Aug. 29, 2012, at home with her only daughter by her side.
She was born in Shanghai, China on Christmas Day, 1932, the daughter of May Chuck.
She was predeceased by her husband, Jack L. Swindler, of 63 years, four months of marriage on May 14, 2012.
On Dec. 26, 1948, she married Jack L. Swindler in the Union Protestant Church on North Soonehow Road, Shanghai, China. She arrived in the United States via ship to San Francisco, Calif., on July 4, 1949. She lived with her in-laws, Vernon and Muriel Swindler of Dayton, Ohio for several years until traveling around the world with her husband and growing family.
She enjoyed traveling with her husband on several trips to Florida, Mississippi, and Ohio to visit family and friends. She enjoyed all types of cuisine, especially Maine lobster. She loved playing card games like 'scat' where she had the opportunity to take everyone else's money. She was loved by all who knew her and will be remembered as a very dedicated mother to eight children with a special bond to her only daughter, DeAnn.
She is survived by seven sons, Danny of Warren, David of Bath, Dennis of Brunswick, Dwain of Brunswick, Dean of Greene, Darel of Raymond, Dick of Brunswick, daughter, DeAnn Riley of Brunswick; 18 grandchildren; and 11 great-grandchildren.
Visiting hours were held on Tuesday, Sept. 4, at Stetson's Funeral Home, 12 Federal Street, Brunswick. A memorial service was held on Wednesday, Sept. 5, in the chapel of the New Maine Veterans' Memorial Cemetery, Mt. Vernon Road, Augusta, where Lena will be laid to rest by her husband, Jack.
Condolences may be expressed at stetsonsfuneralhome.com
Please follow and like us: