Leland leaves FA to coach at UM at Machias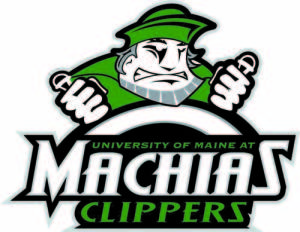 Dan Leland is making the jump into the college coaching ranks.
Leland has resigned as varsity girls' basketball coach at Fryeburg Academy to take the position as head coach of the University of Maine at Machias women's basketball program.
Leland has started practices with the Clippers, who compete in the 15-member Yankee Small College Conference, which includes Southern and Central Maine Community Colleges.
The Clippers went 19-12 overall last year, and were 14-5 in conference play, losing to Central Maine Community College 70-64 in the YSCC finals. The Clippers lost their leading scorer, guard Kayla Wood of Machiasport, who averaged 11.7 points per game.
Leland's high school resume included stops at Lake Region, St. Dom's, Sacopee Valley and Fryeburg Academy.
He plans to teach an online course at UM-Machias.
Fryeburg Academy Athletic Director Sue Thurston wished Leland well on his new coaching adventure.
"Dan was great. A balance between coaching basketball and being kids, that is the hardest part of coaching. I appreciate all he did and the sacrifices he made to coach here," Thurston said. "I have nothing but positives to say about him and wish him all the luck! Hoping to have Machias play here in the future!"
As to replacing Leland, Thurston said, "Waiting for the right person to fill it with experience as it's a great group of kids with a mix in age," she said.
Please follow and like us: